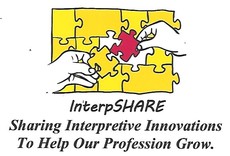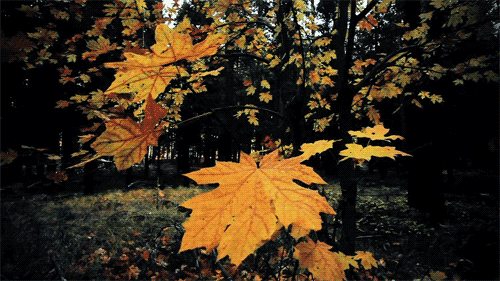 Hello September...


Veverka's Blog for Heritage Interpreters
jvainterp@aol.com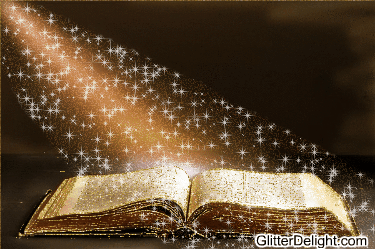 With so much to discover, learn and experience, turn the page then...
---------------------------------------------------------------------------------------



12 September 2022- Hi and welcome to my first September 2022 blog. Got a lot going on for September- new courses and working on new textbooks. Big News - Beginning with my Jan/Feb 2023 issue of InterpNEWS, InterpNEWS will only be available by SUBSCRIPTIONS. Don't get scared, subcriptions will only be $20.00 a year. You can go to the updated InterpNEWS website for details - and to subscribe early if you'd liike.


http://www.heritageinterp.com/interpnews.html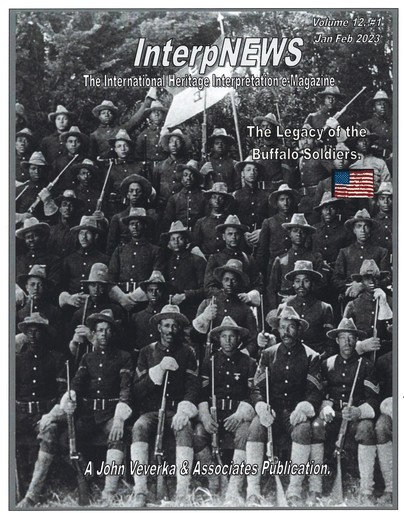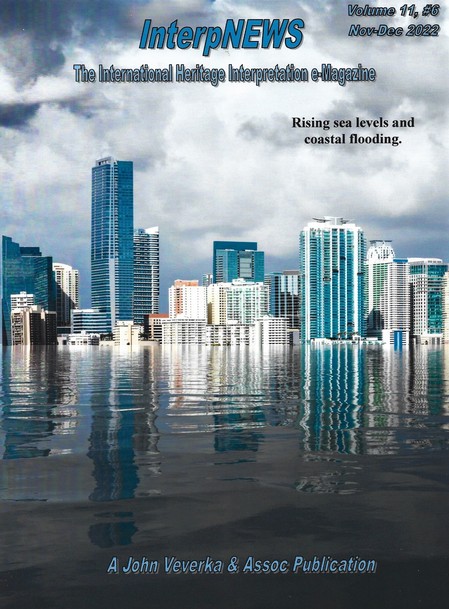 Our Jan/Feb 2023 Issue - Interpreting the Buffalo Soldiers. Mar/April Issue - Interpreting Cowgirls and women who ruled the wild west. All 2023 issues available by subscription ($20.00/year).http://www.heritageinterp.com/interpnews.html.


--------------------------------------

InterpNEWS Nov/Dec 2022 issue.
Interpreting Rising Sea Levels - Out mid October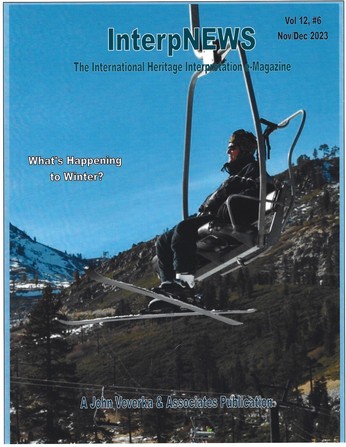 Table of Contents

-Antarctica's melting 'Doomsday glacier' could raise sea levels by 10 feet,
scientists say, Julia Jacobo
-Oceans are hotter, higher and more acidic, climate report warns - Jake Spring
-Earth's oceans are getting hotter and higher, and it's accelerating- Rebecca Hersher
-How Fast and How Far Will Sea Levels Rise? Nicola Jones
-NOAA sees sea level rise of up to 6.6 feet by 2100 - Wendy Koch,
-Sea Level Rise Is Inevitable but We Can Still Prevent Catastrophe for Coastal Regions -
Zita Sebesvari
-New Research Affirms Modern Sea-Level Rise Linked to Human Activities, Not to
Changes in Earth's Orbit - Rutgers University
-Climate scientists say building collapse is a 'wake-up call' about the potential impact
of rising seas - Rachel Ramirez,
-Sea Level Rise Projection Map - Miami - Owen Mulhern
-How many people will migrate due to rising sea levels? Why our best guesses aren't
good enough -The Conversation
-Climate Migration: An Impending Global Challenge - Renee Cho
-Climate Change: Global Sea Level - Rebecca Lindsey (NOAA)
-Where America's Climate Migrants Will Go As Sea Level Rises - Linda Poon
-Sea Level Rise to Gobble Up Hundreds of Thousands of US Homes, Buildings by 2050
-Glaciers and "zombie ice": The planet is melting at both ends, research finds.
-How is sea level rise related to climate change? NOAA
-Rising sea levels putting wildlife at risk. Kristen Pope
-Sea-level rise threatens hundreds of U.S. animal species - Doyle Rice
-Rising sea levels are creating 'ghost forests' of coastal trees- PBS
-Oysters at work helping scientists and coastal communities keep the rising waters
from stealing our shores - Sydney Giuliano

This will be the last free issue - starting with the In Jan/Feb 2023 issue, IN will be available by subscription only (subscriptions are ONLY $20.00/year). For issue details and to subscribe visit the InterpNEWS website: http://www.heritageinterp.com/interpnews.html


----------------------------------------------------------


Updated two climate courses for August-September 2022. Start a course anytime - complete the course at your own pace with live online support via zoom or skype.

-Interpreting the Climate Crisis - 2022
-Interpretive Planning for Programs, Exhibits, Panels and Related Services To Help You to Interpret Climate
Change and Global Warming Issues to Your Audiences, Communities and Regions.

13 Units, 4 CEU's $250.00. Our Climate Change special resource issues will be included.
Interpretive Planning for Climate Change (heritageinterp.com)


Visit my new Climate Crisis/interpretation Resource Center:
http://www.heritageinterp.com/hitc_climate_crisis_resource_center.html

---------------------------------------------------------------------------------------------------------------------------

Is ET Real? - Some say YES!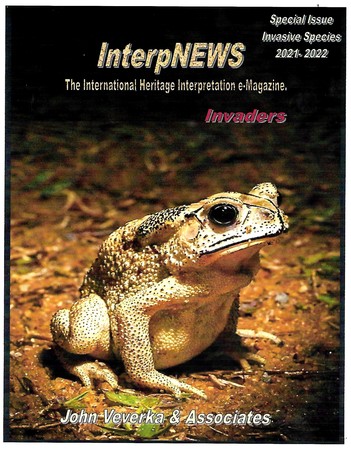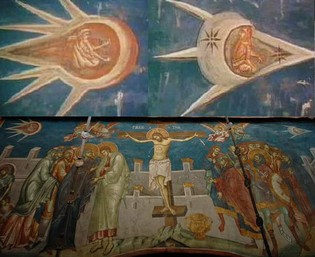 The answer may be hanging in our art galleries or painted on ancient walls.


With this new "fun" course we'll look at whats been left behind for evidence and watch the US Navy fighter jets chasing one (and video taping it). For more about this unique course check out the web site. http://www.heritageinterp.com/ancient_aliens_course.html


-------------------------------------------------------------------------------------------------------


New Interpretive Stories to Share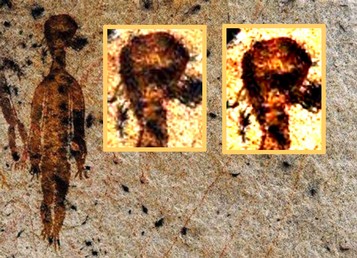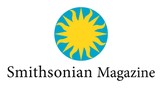 Monkeys in Indonesia use rocks as 'sex toys'
By Patrick Pester published 23 days ago

The monkeys engage in "self-directed tool-assisted masturbation."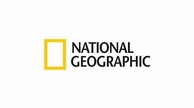 A macaque sitting in the Ubud monkey sanctuary in Bali, Indonesia. (Image credit: Nora Carol Photography via Getty Images)


Monkeys in Indonesia get their rocks off using actual rocks, supporting what's known as the sex toy hypothesis, a new study finds.

Researchers studying long-tailed macaques (Macaca fascicularis) found that the monkeys repetitively tapped and rubbed their genitals with stones to pleasure themselves, according to the study first reported by New Scientist(opens in new tab). This finding provides further evidence for the sex toy hypothesis, proposed by the same researchers in an earlier study, that presents the activity as a form of tool-assisted masturbation.

The team found that males and females of different age groups all used stones to play with themselves, but there was some variation among the groups: Female monkeys were pickier about the stones they used, while young males engaged in the activity the most. Researchers watching the monkeys usually didn't have to wait long to observe the behavior.

"You do see this genital stone tapping and rubbing quite regularly," lead author Camilla Cenni, a doctoral candidate at the University of Lethbridge in Alberta, Canada, told Live Science. "They are not, of course, constantly doing it, but if you stop and see them and they start playing with stones, they are likely going to do it."

Some macaque populations regularly manipulate stones as part of their behavioral repertoire, seemingly as a form of play. They carry stones around, rub them on surfaces and bash them together. This stone manipulation is likely cultural, because its only seen in certain populations, Cenni said.

The "self-directed tool-assisted masturbation" described in the new study likely stems from this wider stone use. However, it's been documented in only one population of macaques in Bali, Indonesia.

"When we talk about tool use in animals, we normally think about survival-dependent instances," Cenni said. For example, chimpanzees (Pan troglodytes) use stones to crack nuts so they can eat them. "There is an increasing number of studies that are suggesting that using objects as tools doesn't have to be a matter of survival. This is clearly an example."

The new research builds on a study led by Cenni and published in the journal Physiology & Behavior in 2020. The study first proposed the sex toy hypothesis in male macaques, while the new research looked at males and females and their potential motivation.

https://www.livescience.com/monkey-stone-sex-toy-hypothesis?utm_campaign=368B3745-DDE0-4A69-A2E8-62503D85375D


--------------------------------------------------------------------------------------------------------------

7,500-year-old Spanish 'Stonehenge' discovered on future avocado farm
By Tom Metcalfe published 12 days ago

It's one of Europe's largest Neolithic standing stone complexes.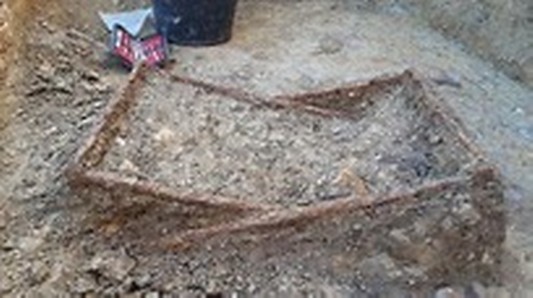 One of the 526 standing stones unearthed at the site of La Torre-La Janera, near Huelva in southwestern
Spain. (Image credit: Linares-Catela et al., 2022, Trabajos de Prehistoria, CC-BY 4.0)



Archaeologists have unearthed one of Europe's largest Neolithic standing stone complexes near the city of Huelva in southwestern Spain, ahead of plans to grow avocados there.

The oldest upright stones — called "menhirs" in many parts of Europe, possibly from a Celtic word for "stone" — could be up to 7,500 years old, and the entire complex consists of thousands of individual stones spread out over 1,500 acres (600 hectares) of the sides and top of a small hill.

Some of the largest stones stand alone, but others were positioned to form tombs, mounds, stone circles, enclosures and linear rows. The diversity of the structures is part of the puzzle of the site.

"This pattern is not common in the Iberian Peninsula and is truly unique," said José Antonio Linares, a geoarchaeologist at Huelva University and the lead author of a new study published in the June issue of Trabajos de Historia(opens in new tab).

he site, known as La Torre-La Janera, was discovered in 2018, but archaeologists only recently learned about the full extent of the Neolithic, or New Stone Age complex, Antonio Linares Catela told Live Science in an email.

It now seems that the functions of the Neolithic monuments were as varied as their construction. "Territorial, ritual, astronomical, funerary… the whole constituting a mega-site of the recent prehistory of southern Iberia," he said. This was a "megalithic sanctuary of tribute, worship, and memory to the ancestors of long ago."

Megalithic monuments

The landowner, a farmer, had wanted to establish an avocado plantation at the site, near the border of Portugal about 50 miles (80 kilometers) northwest of Huelva, Linares said.

But there were local rumors that menhirs had once stood on the hill, so it wasn't a complete surprise when an initial archaeological survey in 2018 confirmed there were several standing stones there. A full study in 2020 and 2021 revealed the site's importance, and the universities of Huelva and Alcalá are now funding an archaeological investigation until at least 2026, he said.

https://www.livescience.com/neolithic-stone-complex-discovered-spain?utm_campaign=368B3745-DDE0-4A69-A2E8-62503D85375D


---------------------------------------------------------------------------------------------------

3-bladed arrowhead 'last touched by Vikings' revealed by melting ice patch
By Jennifer Nalewicki published 12 days ago

Archaeologists in Norway: "Look at this little beauty."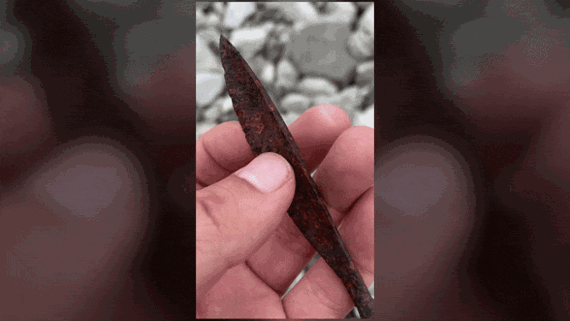 Archaeologists held the Viking arrowhead in their hands. (Image credit: Secrets of the Ice)



A melting ice patch in the mountains of Norway has revealed an archaeological surprise: a rare, three-bladed arrowhead used by Vikings more than a millennium ago.

The researchers unearthed the metal weapon while surveying a new site in the Jotunheimen Mountains, a millennium-old Viking hotspot for reindeer hunting located high above the treeline and punctuated by ice and stone. The team, which included archaeologists from the Museum of Cultural History in Oslo and Secrets of the Ice, an archaeological group based in Innlandet County, Norway, shared the findings a day later via an Aug. 25 Facebook post(opens in new tab).

"Oh, look at this little beauty," they wrote in the post. "The last person who touched it was a Viking."

The 4-inch-long (10 centimeters) iron arrowhead came as a surprise and marked the first time the team had found such weaponry buried in this region of the country.

"We have never found an arrowhead like this before [in that location]," Lars Pilø, a glacial archaeologist and the editor of the Secrets of the Ice website(opens in new tab), told Live Science in an email. "Three-bladed arrowheads are known from the Viking Age in Norway, but they are very rare compared to the normal two-bladed ones.

"Three-bladed arrowheads are used to inflict a larger flesh wound in the game that was hunted — in this case, reindeer," he added. "Early on, we did wonder whether this was a war arrow, originally made to penetrate chain mail, but experts tell us that the arrowhead is too wide for that."

https://www.livescience.com/viking-three-sided-arrowhead-norway?utm_campaign=368B3745-DDE0-4A69-A2E8-62503D85375D


------------------------------------------------------------------------------------------------------------

17 people found in a medieval well in England were victims of an antisemitic
massacre, DNA reveals
By Tom Metcalfe published 9 days ago

Of the victims, at least 11 were children.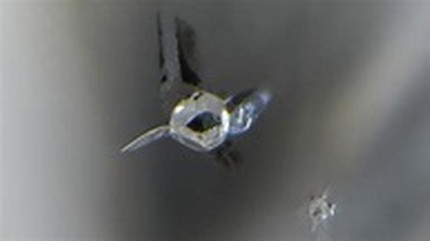 The remains of at least 17 people killed in the medieval period were found in 2004 during excavations to build a shopping center in the English city of Norwich. (Image credit: Giles Emery)



The remains of 17 people, mainly children, found in 2004 during a construction project in Norwich, England, are probably those of medieval Jews massacred for their religion, according to a new study.

Genetic analysis of the remains indicates the dead were all Ashkenazi Jews — that is, the descendants of Jews who had established communities in northern Europe, mainly in what are now Germany and France, during the early medieval period. (Many Ashkenzai later moved from these regions to eastern Europe, after the 11th to 13th centuries.) And other research suggests the dead people in Norwich were murdered during an antisemitic massacre in the city in 1190, by crusaders who had pledged to campaign against Muslims in Jerusalem.

The study gave researchers a rare opportunity to analyze Jewish remains — religious laws usually prohibit disturbing Jewish graves — and reveal that a "genetic bottleneck" among Ashkenazi Jews probably happened centuries earlier than thought.

And the findings finally offer a solution to the mystery of just who the people were and why they were murdered.

"They weren't known to be Jewish when they were unearthed," Mark Thomas, a professor of human evolutionary genetics at University College London, told Live Science. "The only reason we strongly believe they were Jewish is because we did the genetic analysis."

Thomas is one of the senior authors of a study published Aug. 30 in the journal Current Biology(opens in new tab) that describes the latest research into the remains.

The first bones were found in 2004 during excavations for the construction of a shopping center in Norwich. The discovery led to a full archaeological investigation of the site, which resulted in the unearthing of a medieval well that held the commingled remains of at least 17 people.

For a while, the remains were stored by the Norfolk Museums and Archaeology Service. But following growing suspicions the victims might have been Jewish, based on historical accounts of antisemitic massacres, they were reburied in 2013 in a Jewish cemetery on the outskirts of Norwich, BBC News reported(opens in new tab).

Anthropologist Caroline Wilkinson, a professor at Liverpool John Moores University, used the remains to create reconstructions of two of the victims' faces.

https://www.livescience.com/medieval-ashkenazi-jewish-genomes-uk?utm_source=SmartBrief&utm_medium=email&utm_campaign=368B3745-DDE0-4A69-A2E8-62503D85375D&utm_content=3D187AD4-5DB1-41E9-AEBB-67B766CB364C&utm_term=33fcb0f1-f2b6-4f1c-8537-5e81e2ec5f62


-----------------------------------------------------------------------------------------------------------------

Swarms of 'mini-shark' beach bugs are on a foot-biting rampage in California
By Harry Baker published 10 days ago

The toe-chomping critters seem to be unusually numerous and hungry at the moment.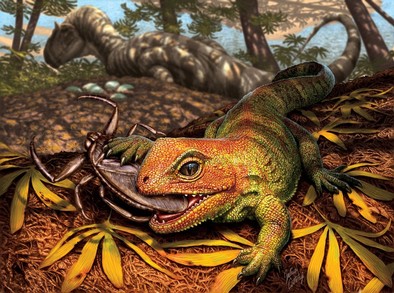 A close-up look at the foot-munching isopod Excirolana chiltoni. (Image credit: Hakai Institute)


Beachgoers in Southern California are being targeted by swarms of tiny, aggressive sea bugs, previously dubbed "mini-sharks," that seem to have a thing for feet. The shrimplike creatures have been snapping at the ankles of locals promenading along the shoreline, leaving people hopping around in pain, according to local news reports.

Experts identified the biting bugs as water-line isopods (Excirolana chiltoni), a relatively common crustacean species that grows to be around 0.3 inches (0.8 centimeters) long and can form swarms of more than 1,000 individuals, according to Walla Walla University in Washington. The little nippers have a painful bite and can even draw blood from the sandy feet of their human victims, but are not a major cause for concern, scientists say.

On Sunday (Aug. 28), CBS8 San Diego reported biting incidents on beaches near San Diego. Local resident Tara Sauvage, who was bitten by one of the isopods at De Anza Cove in the Mission Bay area of the city, described the experience to CBS8, calling it "painful" and "surprising."

"I had blood all over my foot and in between my toes," Sauvage said. "It was like small piranhas had bit me." But after she rinsed off her feet with water the pain subsided within 15 to 20 minutes, she added.

Isopods belong to an order of woodlouse-resembling crustaceans that include more than 10,000 marine, freshwater and terrestrial species. They range in size from tiny critters like E. chiltoni to massive 10-inch (26 cm) monsters that roam the seafloor.

Water-line isopods are found year-round along the California coastline and on beaches in the Pacific Northwest regions of the United States and Canada. People can be bitten anywhere the tiny critters congregate, and though groups of biting incidents rarely occur consistently in a single area, they do sometimes happen.

For example, in 1993 an increased number of the nipping crustaceans near Newport Beach, California, led to a sharp increase in people being bitten, including an unfortunate 2-year-old girl who ended up with the biting bugs in her diaper, the Los Angeles Times reported at the time.

"They can be pretty nasty when they get going," Richard Brusca, an invertebrate zoologist at the University of Arizona and a former curator of crustaceans at the San Diego Natural History Museum, told the Los Angeles Times in 1993. "They're like mini-sharks" that can attack you "like a wolf pack" but with a bite comparable to that of a mosquito, he added.

https://www.livescience.com/mini-shark-beach-bugs-biting-feet?utm_campaign=368B3745-DDE0-4A69-A2E8-62503D85375D


---------------------------------------------------------------------------------------------------

Hundreds of three-eyed 'dinosaur shrimp' emerge after Arizona monsoon
By Laura Geggel published October 05, 2021

Their eggs can stay dormant for decades, waiting for water.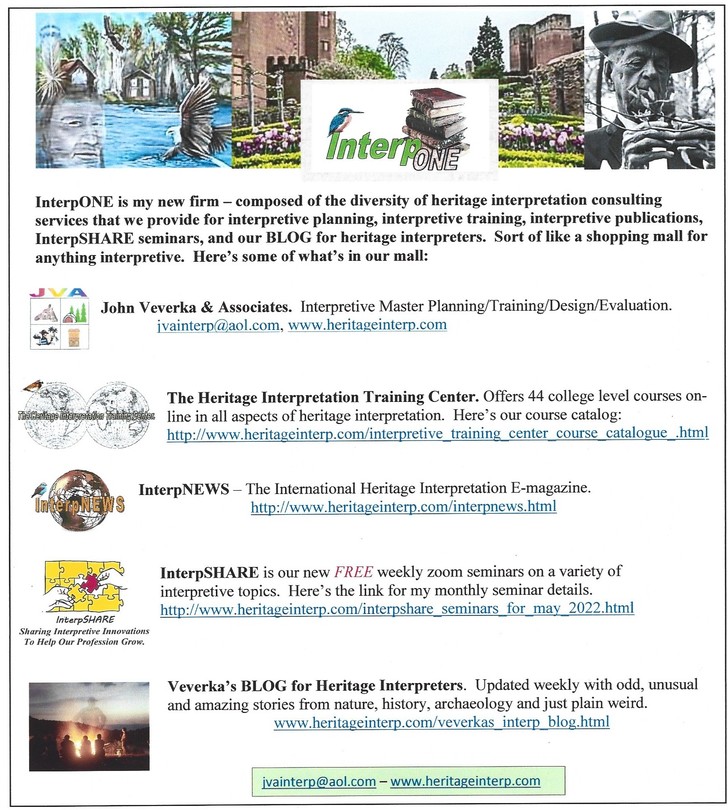 One of the triops — a small, three-eyed crustacean — from the ball court pond at
Wupatki National Monument in Arizona. (Image credit: L.Carter/NPS)


Following a torrential summer downpour in northern Arizona, hundreds of bizarre, prehistoric-looking critters emerged from tiny eggs and began swimming around a temporary lake on the desert landscape, according to officials at Wupatki National Monument.

These tadpole-size creatures, called Triops "look like little mini-horseshoe crabs with three eyes," Lauren Carter, lead interpretation ranger at Wupatki National Monument, told Live Science. Their eggs can lie dormant for decades in the desert until enough rainfall falls to create lakes that provide real estate and time for the hatchlings to mature and lay eggs for the next generation, according to Central Michigan University.

Triops' appearances are so uncommon, that when tourists reported seeing them at a temporary, rain-filled lake within the monument's ceremonial ball court — a circular walled structure 105 feet (32 meters) across — the monument's staff weren't sure what to make of the critters.

Following a monsoon in late July, "We knew that there was water in the ball court, but we weren't expecting anything living in it," Carter said. "Then a visitor came up and said, 'Hey, you have tadpoles down in your ballcourt.'"

At first, Carter wondered if toads, which live in underground burrows during the dry season, had emerged during the wet spell to lay eggs. To investigate, she went to the ballcourt, which was originally built by the Indigenous people at Wupatki.

"I just scooped it up with my hand and looked at it and was like 'What is that?' I had no idea," Carter said. But then, she felt an inkling of familiarity; Carter had previously worked at Petrified Forest National Park in northeastern Arizona, and recalled reports of Triops there. "And then I had to look it up," she said.

https://www.livescience.com/dinosaur-shrimp-emerge-arizona


-----------------------------------------------------------------------------------------------

Look into the eyes of a Stone Age woman in this incredibly lifelike facial reconstruction
By Jennifer Nalewicki published 10 days ago

The approximation of the 40-year-old "Penang woman" is "significant."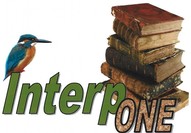 Researchers used 3D technology to create a facial approximation of the Stone Age woman.
(Image credit: Universiti Sains Malaysia/Cicero Moraes)



You can view the virtually reconstructed face of a woman who lived about 5,700 years ago in what is now Malaysia, now that researchers have put a face to a person whose full identity remains a mystery.

A team of archaeologists from the Universiti Sains Malaysia (USM) discovered the skeleton, which they dubbed the "Penang woman," during a 2017 dig at Guar Kepah, a Neolithic site located in Penang, in northwest Malaysia. It was one of 41 skeletons exhumed from the site over multiple excavations. Radiocarbon dating of shells found scattered around the woman's remains revealed that she lived during the Neolithic, or New Stone Age, which spanned from 8,000 to 3,300 B.C. in the region.

Using CT (computed tomography) scans of the body's "almost complete" skull, as well as 3D imagery of modern-day Malaysians, study co-researcher Cicero Moraes, a Brazilian graphics expert, worked alongside USM researchers to create a facial approximation of the woman, who is believed to have lived until about 40 years old, an estimate based on dental wear and a cranial suture closure.

After digitizing the skull, Moraes put a series of markers along the virtual surface of the skull, "mostly based on statistical studies carried out on compatible populations," such as modern-day Malaysians, Moraes told Live Science in an email. "In addition, we used virtual donors (3D reconstructed computed tomography) with a structure close to the skull to be approximated and we adapted (deformed) the donor until it fit the skull. With all this cross-data, we have an idea of what the face might look like."

https://www.livescience.com/stone-age-facial-reconstruction-woman-malaysia?utm_campaign=368B3745-DDE0-4A69-A2E8-62503D85375D


----------------------------------------------------------------------------------------------------------

3D scans reveal that beetles have secret pockets on their backs
By JoAnna Wendel published 10 days ago

Here's how the bacteria stay with the beetle through its entire life cycle.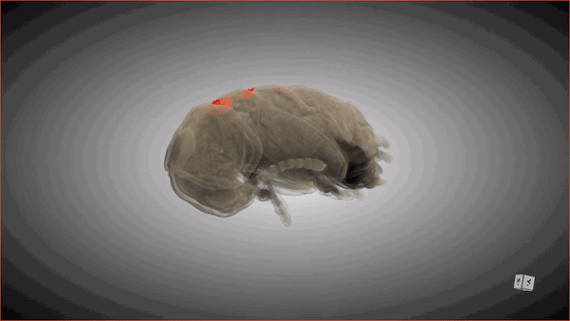 This 3D scan shows the special pockets where the beetle larva stores its protective bacteria. (Image credit:
L.V. Flórez, R.S. Janke, S. Moog, B. Weiss, M. Kaltenpoth)



If you were to compliment a female Lagria beetle on her pupa shell, she'd probably respond, "Thanks, it has pockets!"

These special pockets hold an important treasure: symbiotic bacteria that keep the pupa (and the larva that precedes this stage) safe from potentially deadly fungus. When the adult beetle emerges from the pupa, friction from the metamorphosis shoves the bacteria from these pockets into glands in the beetle's abdomen.

Although scientists have known about the pockets and the bacteria (primarily a strain of bacteria called Burkholderia) that populate the abdomen glands of beetles in the genus Lagria, it was unknown how the two were connected, or how the bacteria ended up in the beetles' abdomens in the first place. Recently, a group of researchers revealed the missing steps of this symbiotic relationship by observing what happened when an adult beetle emerged from its pupa, scanning the pupa and creating digital 3D models. The new research was published Tuesday (Aug. 30) in the journal Frontiers in Physiology(opens in new tab).

"Fungi are really the major natural enemies of most insects, so they are a threat, especially if [the insects] live in leaf litter" like Lagria beetles do, study co-author Laura Victoria Flórez Patino, a biologist and postdoctoral researcher at the University of Copenhagen in Denmark, told Live Science. So it's important to understand how these beetles can hold on to the protective bacteria throughout the insects' entire life cycle, according to the study.

https://www.livescience.com/beetles-back-pockets-3d-scans?utm_campaign=368B3745-DDE0-4A69-A2E8-62503D85375D


-----------------------------------------------------------------------------------------------------------------


These ant queens live 500% longer than workers. Now we know why.
By Nicoletta Lanese published 10 days ago

Queens live years, while workers live months.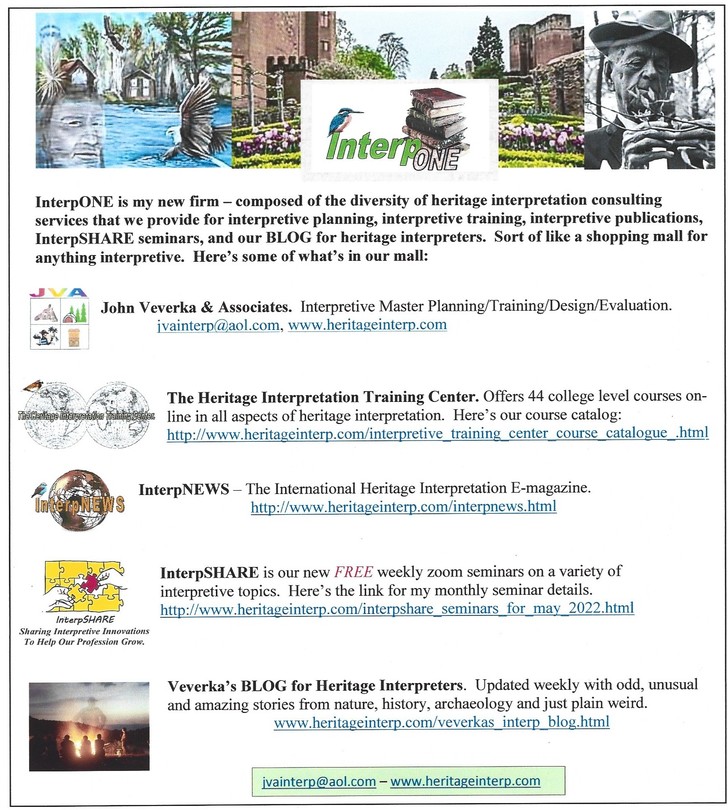 Female worker ants of this odd species can become "pseudoqueens" by winning a duel after their true queen dies. (Image credit: Hua Yan/NYU)


How far would you go to increase your life span by 500%? One ant species engages in brutal colony-wide brawls to replace recently deceased queens — and the victor not only gains the throne, but also gets a dramatic boost to their longevity.

Upon the death of a queen, Indian jumping ants (Harpegnathos saltator) battle to see which worker will take the queen's place. Winning the crown means more than pumping out eggs — it also means living 500% longer than the average worker. Now, scientists may have pinpointed how substitute queens slow their aging.

The secret lies in a protein called Imp-L2, which counteracts some of the effects of insulin in the substitute queen ant's body, according to a new study, published Thursday (Sept. 1) in the journal Science(opens in new tab).

In general, the hormone insulin helps direct sugar from the circulatory system into cells, where it can be used for fuel. The substitute queens — officially known as pseudoqueens or gamergates, in reference to the Greek words for "married worker" not the misogynist online harassment campaign GamerGate — must boost their production of insulin to contend with the incredible amount of food they must consume. "If you want to make eggs, you need to have a lot of insulin because you eat constantly," co-senior author Claude Desplan, a professor of biology and neural science at New York University, told Live Science.

Although necessary, this influx of insulin should theoretically come with a catch: In addition to helping shuttle sugar into cells, insulin sets off several molecular chain reactions, some of which contribute to the aging process. Specifically, the "Akt signaling pathway" — which is involved in many cellular functions, ranging from metabolism to cell survival — can be activated by insulin and has long been tied to aging and age-related disease.

So, if a pseudoqueen starts pumping out huge quantities of insulin, in theory she should age more quickly than the average worker ant, who doesn't make as much of the hormone. "However, in the case of these ants, it's the exact opposite," Desplan said. The median life span of a typical worker ant is nearly eight months, while pseudoqueens can live for about three years and three months. "It's a huge extension of the life span," he said.

And interestingly, if a pseudoqueen is placed in a different colony with an already-established ruler, she'll revert to being a normal worker, Desplan said. These former pseudoqueens are called "revertants" and have life spans similar to those of workers. Somehow, only queens and pseudoqueens, despite all their insulin, manage to survive for years on end.

https://www.livescience.com/secret-to-pseudoqueen-ant-longevity?utm_campaign=368B3745-DDE0-4A69-A2E8-62503D85375D


-----------------------------------------------------------------------------------------------------------

Ancient Roman penis sculpture could be the largest of its kind ever discovered
By Harry Baker published 4 days ago

Researchers described the stone phallus as "unusually large."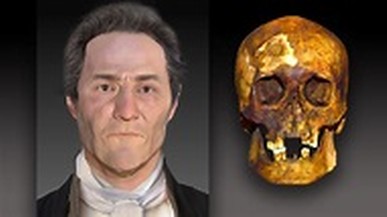 A massive 18-inch penis sculpture was recently uncovered at an ancient Roman site in Spain.
(Image credit: Historical Museum of Nueva Carteya)


A girthy stone penis sculpture recently uncovered at an ancient Roman site in Spain measures about 18 inches (46 centimeters) long, which could make it the largest Roman phallus carving ever discovered. The chiseled genitals may have been carved and displayed to ward off bad luck, according to experts.

Archaeologists uncovered the lengthy sculpted shaft at El Higuerón, a site near the town of Nueva Carteya in the Córdoba region of Spain. The Historical Museum of Nueva Carteya, which is leading the excavation of the site, shared the find in an Aug. 19 Facebook post.

El Higuerón dates to the fourth century B.C. and was originally an Iberian settlement before it was overtaken and built upon by the Romans, who conquered the region in 206 B.C. Researchers suspect that the eye-catching penis artwork was carved into a stone that was once proudly displayed at the base of a tower built by the Romans.

Phalli were an important symbol in ancient Roman culture; they were often used to ward off bad luck or to help improve virility. As a result, phallus carvings are commonly found at ancient Roman sites. However, the newly uncovered phallus has raised eyebrows among researchers due to its above-average size.

"This one is unusually large," Andrés Roldán Díaz, an archaeologist at the University of Extremadura in Spain and director of the Historical Museum of Nueva Carteya, told Spanish news outlet El País. "We are currently researching whether one of similar dimensions has been previously found." However, this could be the largest Roman phallus ever found, according to El País.

https://www.livescience.com/unusually-large-roman-penis-sculpture?utm_campaign=368B3745-DDE0-4A69-A2E8-62503D85375D


-------------------------------------------------------------------------------------------------------------


Gold coin hoard worth $300K found beneath kitchen floor in England
By Jennifer Nalewicki published 4 days ago

"It is one hell of a piggy bank."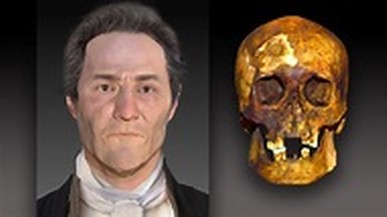 The hoard includes gold coins from England dating back to the 17th and 18th centuries. (Image credit: Courtesy Spink & Son)



Homeowners in the United Kingdom discovered a stash of gold coins hidden beneath the wood floorboards of their kitchen during a renovation.

The cache, which is estimated to be valued at around $290,000 (250,000 pounds) at auction, is believed to be one of the largest hoards of 17th- and 18th-century English gold coins ever found in Britain and includes more than 260 gold coins dating to between 1610 and 1727, according to CNN(opens in new tab).

The discovery occurred in 2019, when contractors unearthed a salt-glazed earthenware cup, similar in size to a soda can, as they pried up the floorboards during the renovation project at the 18th-century home, located in Ellerby, a village in North Yorkshire.

Upon further inspection, the workers found some of the coins rattling inside the cup, which consisted mainly of 50- and 100-pound coins "that were used at the time," as well as a Brazilian coin that circulated in England during the 1720s, according to a statement from Spink & Son, a London-based auction house.

"It is a wonderful and truly unexpected discovery from so unassuming a find location," Gregory Edmund, an auctioneer with Spink & Son, told CNN.

Related: Ancient hoard of gold Roman coins discovered in plowed UK field

The coins likely belonged to Joseph and Sarah Fernley-Maisters, members of an influential mercantile family that included several members of Parliament who lived in the area during the late 1600s and early 1700s, according to the statement.

https://www.livescience.com/gold-coins-discovered-under-kitchen-floorboards-england?utm_campaign=368B3745-DDE0-4A69-A2E8-62503D85375D


--------------------------------------------------------------------------------------------------


Ginormous Jurassic fossil in Portugal may be the biggest dinosaur ever found in Europe
By Joanna Thompson published 4 days ago

While researchers have not yet identified the species, the sauropod is
already breaking size records.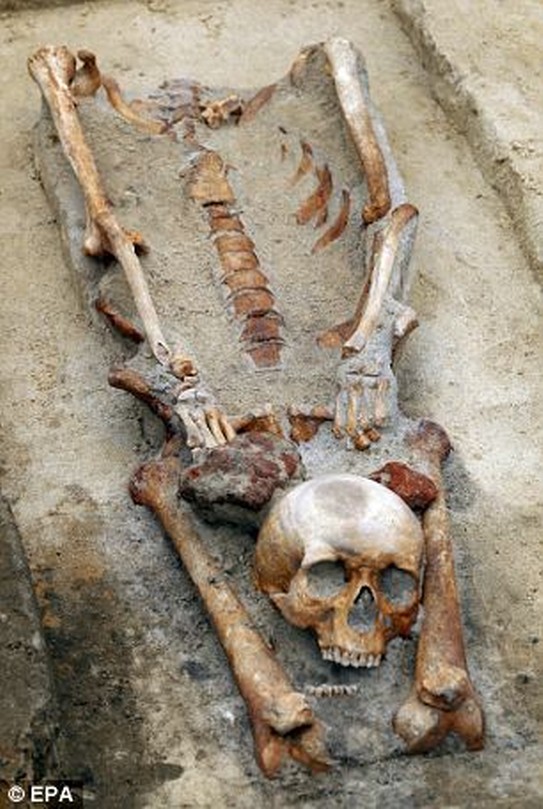 During the recent excavation at the Monte Agudo paleontological site in Pombal, Portugal, scientists extracted part of the fossilized skeleton of a large sauropod dinosaur. (Image credit: Photo courtesy of Instituto Dom Luiz (Faculty of Sciences of the University of Lisbon, Portugal))



The remains of what appears to be the largest dinosaur ever discovered in Europe were recently unearthed in Portugal. So far, scientists have excavated a gigantic rib cage belonging to a long-necked sauropod, possibly a brachiosaurid, that lived about 150 million years ago during the latter part of the Jurassic period (201.3 million to 145 million years ago). While the research team has yet to identify the species, the bones are already breaking records.

Paleontologists first began work on the site in 2017, when a local landowner in Pombal, Portugal, noticed some fragments of fossilized bone poking out of his yard. He alerted the local authorities, who, in turn, notified local researchers.

"At that time, we found some poorly preserved vertebrae and parts of the ribs," Francisco Ortega, a paleontologist at the National Distance Education University in Madrid and a key member of the excavation team, told Live Science in an email. Since then, the researchers have dug up an unusually intact rib cage, which has allowed them to estimate the dinosaur's size.

By all accounts, it was enormous. The team estimated that the dinosaur would have weighed around 48 tons (44 metric tons) — more than an adult humpback whale — stood up to 40 feet (12 meters) tall and stretched over 82 feet (25 m) long from nose to tail tip.

So far, the skeleton's structure appears consistent with that of a brachiosaurid, a group of sauropod dinosaurs that lived during the late Jurassic and early Cretaceous period (145 million to 66 million years ago) and were famous for their elongated, pool-noodle necks and tall forelimbs. These giants grazed on leaves from forest canopies. Of the known brachiosaurids, the most probable candidate for the newfound giant is Lusotitan atalaiensis, which roamed the Iberian Peninsula 152 million years ago.

"It is possible to believe that we can be in the presence of a new specimen of this poorly known sauropod," Ortega said, "which is very exciting."

https://www.livescience.com/largest-european-dinosaur-discovered?utm_campaign=368B3745-DDE0-4A69-A2E8-62503D85375D


-------------------------------------------------------------------------------

Axolotl weirdos can regrow their brains, and a new map reveals their
regeneration secrets
By Ashley Maynard published 5 days ago





Axolotls are studied a lot by researchers due to their ability to regenerate. (Image credit:
Paul Starosta via Getty Images)


This article is republished from The Conversation(opens in new tab) under a Creative Commons license. Read the original article(opens in new tab).

The axolotl(opens in new tab) (Ambystoma mexicanum) is an aquatic salamander renowned for its ability to regenerate its spinal cord, heart and limbs(opens in new tab). These amphibians also readily make new neurons(opens in new tab) throughout their lives. In 1964, researchers observed that adult axolotls could regenerate parts of their brains(opens in new tab), even if a large section was completely removed. But one study found that axolotl brain regeneration(opens in new tab) has a limited ability to rebuild original tissue structure.

As a researcher studying regeneration at the cellular level(opens in new tab), I and my colleagues in the Treutlein Lab(opens in new tab) at ETH Zurich and the Tanaka Lab(opens in new tab) at the Institute of Molecular Pathology in Vienna wondered whether axolotls are able to regenerate all the different cell types in their brain, including the connections linking one brain region to another. In our recently published study(opens in new tab), we created an atlas of the cells that make up a part of the axolotl brain, shedding light on both the way it regenerates and brain evolution across species.

Why look at cells?

Different cell types(opens in new tab) have different functions. They are able to specialize in certain roles because they each express different genes. Understanding what types of cells are in the brain and what they do helps clarify the overall picture of how the brain works. It also allows researchers to make comparisons across evolution and try to find biological trends across species.

One way to understand which cells are expressing which genes is by using a technique called single-cell RNA sequencing (scRNA-seq)(opens in new tab). This tool allows researchers to count the number of active genes within each cell of a particular sample. This provides a "snapshot" of the activities each cell was doing when it was collected.

Mapping the axolotl brain
Our team decided to focus on the telencephalon(opens in new tab) of the axolotl. In humans, the telencephalon is the largest division of the brain and contains a region called the neocortex(opens in new tab), which plays a key role in animal behavior and cognition. Throughout recent evolution, the neocortex has massively grown in size(opens in new tab) compared with other brain regions. Similarly, the types of cells that make up the telencephalon overall have highly diversified(opens in new tab) and grown in complexity over time, making this region an intriguing area to study.

We used scRNA-seq to identify the different types of cells that make up the axolotl telencephalon, including different types of neurons(opens in new tab) and progenitor cells(opens in new tab), or cells that can divide into more of themselves or turn into other cell types. We identified what genes are active when progenitor cells become neurons(opens in new tab), and found that many pass through an intermediate cell type called neuroblasts – previously unknown to exist in axolotls – before becoming mature neurons.

https://www.livescience.com/axolotls-can-regenerate-their-brains?utm_campaign=368B3745-DDE0-4A69-A2E8-62503D85375D


-----------------------------------------------------------------------------------------------------------

Earliest Known Amputation Was Performed in Borneo 31,000 Years Ago
Prehistoric hunter gatherers carried out the surgery thousands of years before the previous recognized example

Brian Handwerk

Science Correspondent
Smithsonian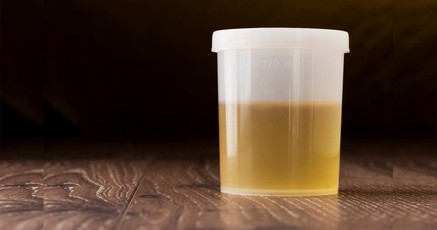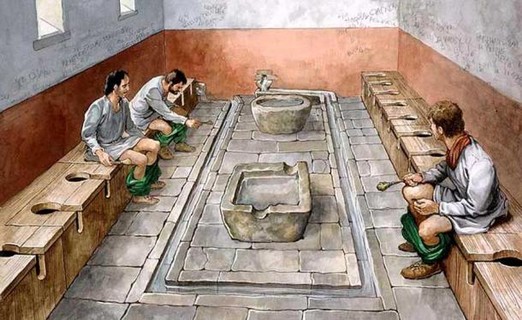 The uncovered skeleton shows where the lower left leg was amputated at the tibia and fibula. Copyright Tim Maloney




Perhaps it took place in the shelter of a cave, or maybe outside where the tropical sun made it easier for the surgeon to see. The nervous young patient could have been fully alert, or sedated somehow with a concoction of medicinal plants from the surrounding forest, before the sharp stone did its grim work. Such fascinating details will likely always be speculation but an amazing fossil find makes one fact clear; 31,000 years ago, a young hunter-gatherer in Borneo had their lower left leg surgically amputated—and they survived.

Archaeologists working in a remote part of Indonesian Borneo have discovered what may be the earliest known example of a successful amputation—predating the next oldest such surgery by an amazing 24,000 years. A team of Indonesian and Australian researchers described the find this week in Nature.

The skeleton shows that a youngster's lower left leg was skillfully severed and, despite the deadly risks of blood loss and infection, healed successfully. The leg bones show growth proving that the patient, though not very mobile, lived for years after the amputation, likely thanks to extensive community care during their convalescence and beyond. Scientists aren't sure whether the patient was male or female, but the stature makes male more likely. The amputation suggests that at least some foragers of Southeast Asia had developed significant medical knowledge and techniques long before the Neolithic Revolution some 12,000 years ago, after which other examples begin to appear in the archaeological record.

"It's a remarkable find, and I do think it's consistent with an amputation that's been done surgically," says Charlotte Roberts, a bioarchaeologist at Durham University who specializes in paleopathology and wasn't involved in the research. "I can't imagine what that child went through."

The largely complete skeleton of a 19- or 20-year-old Homo sapiens was found during 2020 excavations at a site called Liang Tebo. The cave is in the remote Sangkulirang-Mangkalihat region of eastern Kalimantan, a rugged, rarely-visited landscape of limestone cliffs and forest accessible only by boat.

Early human remains are scarce in the region, and the authors suggest this may be the oldest known burial of a modern human that has ever been found in the region's islands. During the dig, the find took on a whole new level of intrigue as the team discovered that the skeleton's lower leg was entirely missing. The limb had been not broken or smashed, but cleanly removed, and the archaeologists found unusual boney overgrowth on the remaining fragments of the tibia and fibula. That overgrowth matched overgrowth seen in modern clinical cases of amputations.

Further investigations showed that the bone developed atrophy, indicating the part of the limb that remained was a stump with limited use. Investigations into this remodeling of bone structure showed some six to nine years of such changes. "This confirms that the surgery was not fatal, not infected and likely occurred during late childhood," says Tim Maloney, who specializes in the archaeology of Borneo at Griffith University, in Australia, and co-authored the study.

To perform a successful operation, prehistoric surgeons must have had knowledge of anatomy. They sliced through not only bone but muscles, veins and nerves in such a way that the patient didn't bleed to death or go into a fatal state of shock. Their scalpels were likely the flaked lithic edges common to the era; the skeleton's grave was associated with fine flakes of a stone called chert, which can produce extremely sharp edges. Afterwards the surgeons may have employed a tourniquet or cauterizing, though neither would leave clear evidence on the skeleton and so remain unknown possibilities.

What seems certain, however, is that the patient enjoyed a considerable level of post-op care.

https://www.smithsonianmag.com/science-nature/earliest-known-amputation-was-performed-in-borneo-31000-years-ago-180980710/?utm_source=smithsoniandaily&utm_medium=email&utm_campaign=20220907daily-responsive&spMailingID=47339251&spUserID=MTI4MDMxNDUyNjc0NwS2&spJobID=2320675390&spReportId=MjMyMDY3NTM5MAS2


------------------------------------------------------------------------------------------------


Rare Florida snake found dead after choking on a giant centipede
By Mindy Weisberger published 4 days ago

The rim rock crowned snake has been on Florida's list of threatened species since 1975.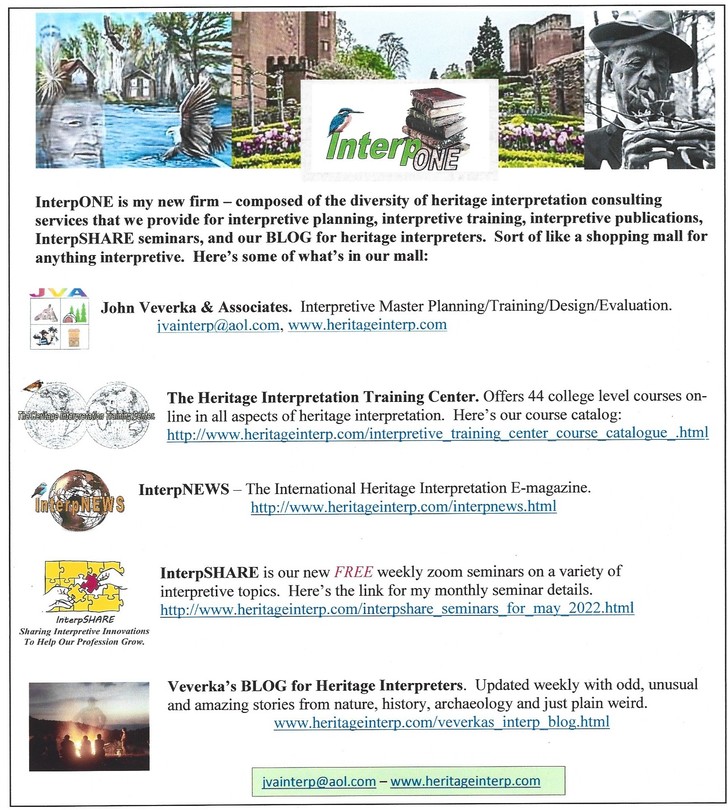 When a visitor to a state park on Key Largo found the snake, the dead reptile had a giant centipede stuck in its throat. (Image credit: Drew Martin)



The rim rock crowned snake (Tantilla oolitica) is the rarest snake in North America, and scientists hadn't glimpsed one in the wild in more than four years. But when one of the elusive snakes recently turned up in a state park in Florida, the sighting wasn't a happy one — the snake was a corpse in a gruesome wildlife death scene.

A visitor to the John Pennekamp Coral Reef State Park on Key Largo found the dead snake on Feb. 28; it had choked on a giant centipede that was still lodged partway down its gullet. (The centipede, which had been swallowed headfirst, was also deceased.)

While this grisly tableau suggests that the snake perished while choking on the monstrous meal — the centipede was about one-third the size of its predator — it's also possible that the snake succumbed to a lethal dose of the centipede's venom, researchers suggested in a new study, published online Sunday (Sept. 4) in the journal The Scientific Naturalist(opens in new tab).

Rim rock crowned snakes are nonvenomous and have black heads and pinkish-tan bodies that measure 6 to 11 inches (15 to 28 centimeters) long, and they are found only in the Florida Keys and along the state's southeastern Atlantic coast, according to the University of Florida's Department of Wildlife Ecology and Conservation(opens in new tab). The snakes have been on the state's list of threatened species since 1975; the last living specimen was spotted in 2015, while the last recorded sighting was a dead individual that had been killed by a cat in 2018, said lead study author Kevin Enge, an associate research scientist with the Florida Fish and Wildlife Conservation Commission.

"Rim rock crowned snakes have never been easy to find on Key Largo or elsewhere," as these small, burrowing snakes spend most of their time hiding under leaf litter or in soil pockets, and are typically only seen after heavy rains force them to the surface, Enge explained.

"For snake lovers who keep a species life list, this is the Holy Grail in Florida — but most snake hunters have never seen one despite weeks of searching," he told Live Science in an email.

https://www.livescience.com/rare-snake-choked-on-centipede?utm_campaign=368B3745-DDE0-4A69-A2E8-62503D85375D


---------------------------------------------------------------------------------------------------------------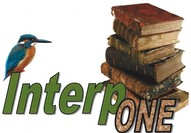 Hi folks - well, that's it for this blog. Hope you found something of interest. I'll start looking for more unusual stories to provoke you with. Any comments about my blog please feel free to let me know if you like it.

John Veverka - jvainterp@aol.com.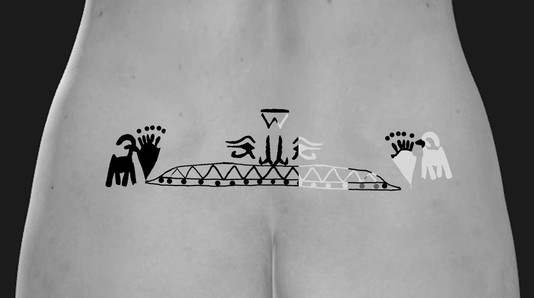 xxxxxxxxxxxxxxxxxxxxxxxxxxxxxxxxxxxxxxxxxxxxxxxxxxxxxxxxxxxxxxxxxxxxxxxxxxxx

--------------------------------------------------------------------------