John Veverka & Associates
Heritage Interpretation International Group
Interpretive Planning and Design.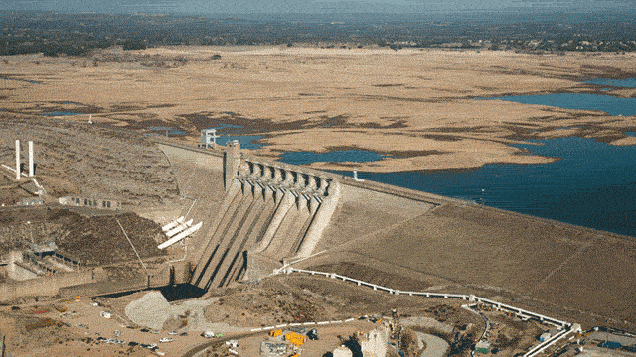 So climate change is real? Check out our new Interpreting Climate Change Courses.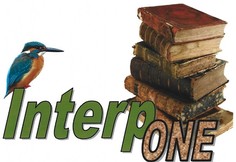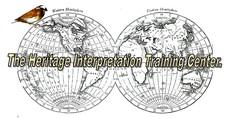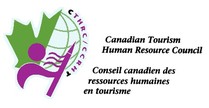 Certified Professional Heritage Interpreter.




Interpretive Master Planning, Interpreter Training and Interpretive Design that:

Provokes, Relates, Reveals and makes your stories and experiences
come to life in the imagination and memories of your visitors.

For the Cutting Edge in Heritage Interpretation

World Wide

5010 Delray Dr. Lansing, Michigan 48910
jvainterp@aol.com
SKYPE: jvainterp


Serving Parks, Museums, Historic Sites, Zoos & Botanical Gardens, Heritage Tourism Sites and Facilities, Commercial Tourism Attractions, and related interpretive sites and facilities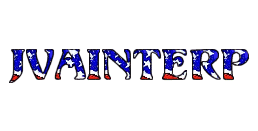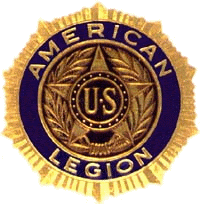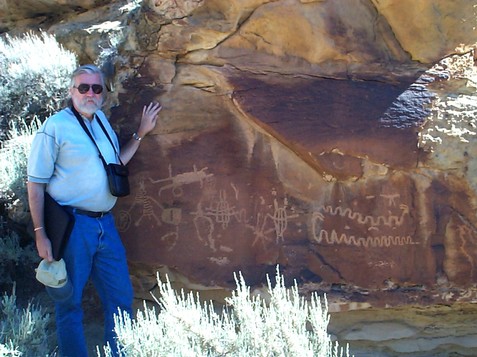 John Veverka - Certified Professiona
l Interpretive Planner/Trainer.



Welcome to our web site.

JVA is a firm that specializes in Interpretive Master Planning and Interpretive Training courses and workshops. We are one of the few firms offering interpretive consultant services that is staffed by "professionally trained" interpreters. We bring a strong academic interpretive background mixed with lots of field experience with 30 years of "doing" interpretive master planning and staff interpretive training as well as teaching university courses in interpretation.

We are a strong advocate of evaluation (pre and post testing) of draft interpretive media and exhibit design and content. We are an "outcome and objective based" consulting firm that plans for results from the interpretive programs, services and media we plan and design - for every $1.00 you spend on interpretation you should expect a minimum of $2.00 in benefits or outcomes or more. Our product is YOUR success.

Check out our links on the left for more on what we do and projects/services or click on the Credentials link below.


Heritage Interpretation Training Center Courses



Check out our new Interpretive Training e-LIVE training Courses - we are up to 41 courses now with more in the planning stage. Here is the link for the course catalog (or you can check the menu on the left for the course you might be interested in).
http://www.heritageinterp.com/interpretive_training_center_course_catalogue_.html

____________________________________________________________________________________

Some quick updates -

InterpNEWS Update: Back issues of InterpNEWS are now available on-line. You can click on the InterpNEWS web site page from our index on the left, or visit InterpNEWS current and back issues here: http://issuu.com/interpnews. Enjoy.
------------------------------------------------------------------------------------------------------------
A sampling of current and recent projects.

Waiting out CV-19. As are most of my clients and projects. Working on developing new Heritage Interpretation Training Center courses (up to 46) and working on new issues of InterpNEWS (Sep/Oct 2020 issue), InterpNEWS Climate Change Resource Issue #3, and our new Interpretive Explorer magaines. Ask to be our our mailing list - all are Free.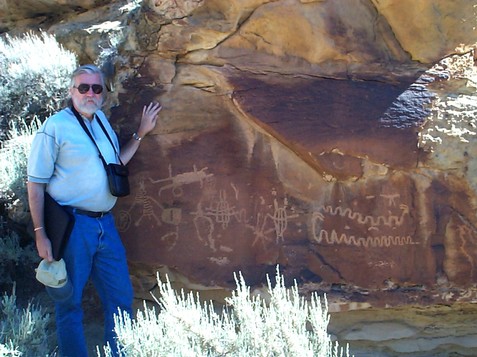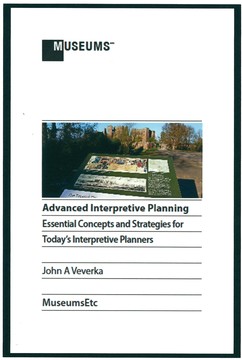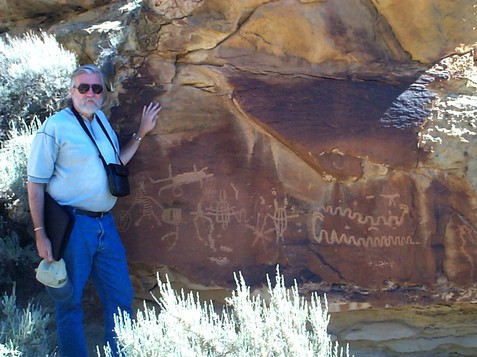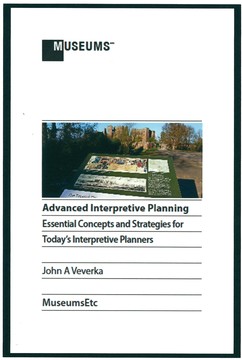 Saudi Arabia. 2020 - to 2025+. John Veverka & Assoc. partnering with Heritage Destination Consulting, have begun work on a 5+ year heritage site/archaeological site and natural history sites interpretive master planning project for NEOM. This includes initial interpretive planning concepts for over 161 heritage sites, developing policy and management strategies for long-term heritage adventure interpretation and heritage site management, developing several new visitor centers, tour guide certification programs and developing interpretive panel text/copy for hundreds of interpretive panels plus a few other projects.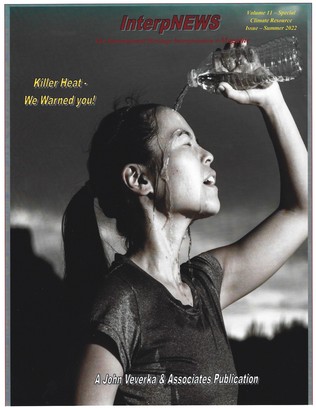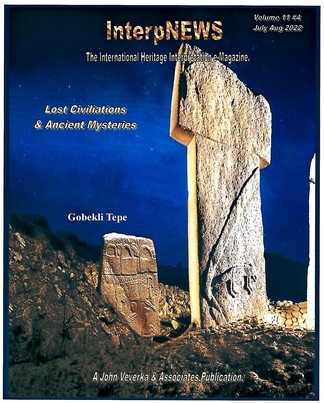 Al-Hijr - Mada'in Salih World Heritage site (left), exploring ancient village arcaeological site out side of Al-Ula, Saudi Arabia.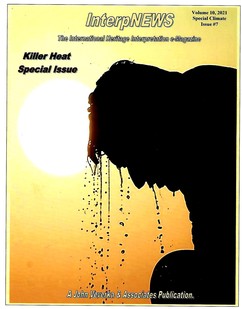 Park Ranger Stories from the U. S. Army Corps of Engineers: A Collection of Stories, Interviews, and Memories from Corps Park Rangers and Other Natural Resources Management Professionals. Official launch this week on Earth Day.
I was pleased to contribute a chapter to this book on my 20 years of providing training to the COE, being the principal instructor for the COE Interpretive Services Course.
Two versions are available. The Premier Edition paperback is an 8x10 inch 656-page volume ($87.91) and is great addition to any bookshelf. A more portable and affordable e-book edition ($12.95) is also available. For a preview or to order your paperback copy, go to: https://www.amazon.com/dp/1712590251/ref=sr_1_1?dchild=1&keywords=Park+Ranger+Stories+from+the+U.S.+Army+Corps+of+Engineers&qid=1586796350&s=books&sr=1-1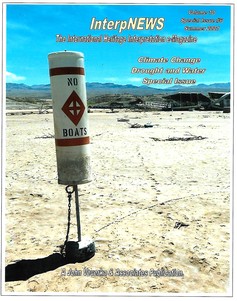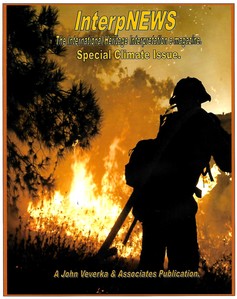 Kingman Museum, Battle Creek, MI. JVA is providing interpretive master planning service for the museum to help update the museums exhibits and future development. Step One is an artifact and collections assessment for story telling and interpretation followed by Step Two, and Interpretive Planning theme and objectives focus workshop. September, 2019.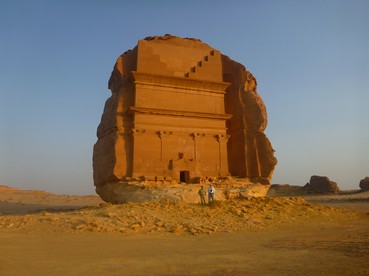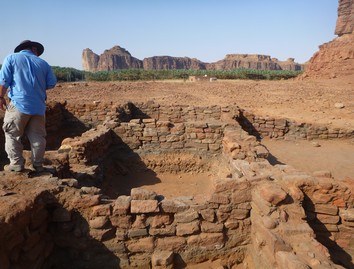 Belle Isle Aquarium, Detroit. Present a workshop session on the interpretive master planning process for aquarium staff followed by facilitating a interpretive planning focus workshop to draft the interpretive objectives, theme and storyline flow for the aquarium. April, 2019.

Iowa Tourism Conference (February 2019). John is an invited speaker to presnt two sessions on "Why Do Heritage Sites Need Interpretive Planning for their long term survival?" A copy of the prsentation handout is available for the asking. :)


JVA/Heritage Interpretation Training Center is pleased to announce that we will be providing several of our interpretive training courses to the offerings by two on-line museum training organizations: Northern States Conservation Center (https://museumclasses.org/) and MuseumStudy (http://www.museumstudy.com/). You can visit the organizations websites to see what heritage interpretation courses we will be offering through their organizations through out this and up comming years (2018 - forward). We continue to offer this and other courses through the Heritage Interpretation Training Center (42 heritage courses in all). http://www.heritageinterp.com/interpretive_training_center_course_catalogue_.html


Bureau of Land Management - Nine Mile Canyon, Utah. Contracted to develop an updated interpretive plan for the canyons archaeological treasures (I did the original plan about 10 years ago), as wel as develop interprtive panels for 11 interpretive stations. Project ran through December 2018.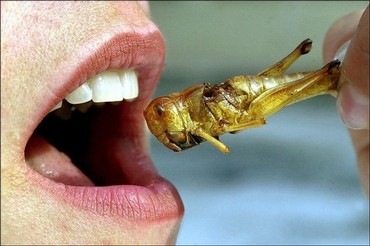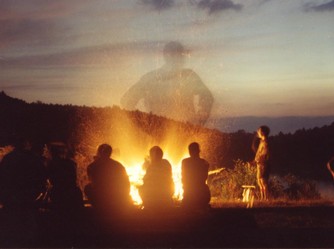 One of the many petroglyph sites along the 9-mile experience (Oct 2018 field research - left). (Right) The famous "Hunt" panel.

Kaser Design - Interpretive writing for the "Old Man McCutcheon Memorial" Panel, Lewisville, TX.


Working in the Middle East. JVA, working as an interpretive planning expert and subcontractor to a wonderful team of consultants, had an incredible experience working in the Middle East on a variety of amazing interpretive projects in 2017. Can't talk more about them (non-disclosure agreement), but looking forward to continuing major interpretive projects in 2018.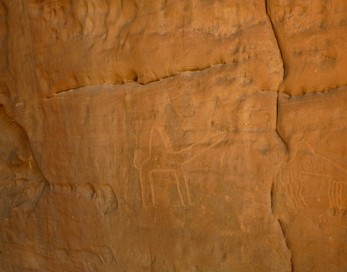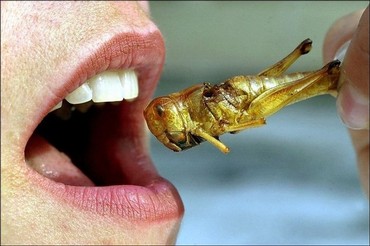 National Park Service - JVA/The Heritage Interpretation Training Center is providing our "Introduction to Heritage Interpretation" course for new National Park Service ranger/interpreters through 2018.

JV has been invited to present two workshop sessions at the Italian Associaton of Environental Guides and Interpreters convention, (Marketing our Interpretive Experinces - who comes to our programs and why? and New sstrategies for interpretive planners, systems planning, landscape museums and more.). October 28-30th, 2017 at the National Park of Abruzzo, Italy.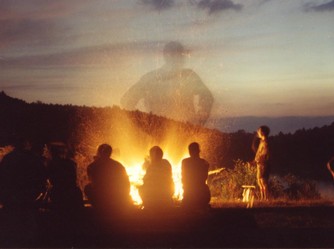 US Army Corps of Engineers/Matt Kaser Design. Provided interpretive planning consultation services to Matt Kaser Design to assist with interpretive Exhibit planning for the Inner Harbor Navitagion Canal, Louisiana. Oct, 2017. You can learn more about Kaser Design at: http://kaserdesign.com/.


University of Mount Union, Huston-Brumbaugh Nature Center (Ohio). Provide interpretive planning consultation on the development of an Interpretive Master Plan and Program Plan for the nature center, operated by the University of Mount Union, Ohio. October 2017 (general NC pics below).


Arab American National Museum. JVA was contracted to develop a program for visitor research studies and exhibition evaluation needs assessment for a new museum exhibition program. Services also include consultation on interpretive exhibit planning and design based on the survey research outcomes, and focus workshop theme and objectives development. The project ran from March - June 2017.

JVA/the Heritage Interpretation Training Center presented a workshop for the Toronto Zoo Education Team on: Incorporating visitor psychology and recreational learning theory into developing visitor surveys and interpretive services evaluation strategies, December, 2016.


Lithuania Sea Museum. Had the wonderful opportunity to provide some marketing consultation to the Sea Museum staff. This is an amazing museum and site of both cultural heritage and a sea life interpretation including a super dolphin and sea lion program.


Howell Area Historical Society, Howell, Michigan. Provide an interpretive planning and exhibit planning overview seminar for Historical Society and the Livingston County Parks & Open Space Advisory Committee. October, 2016 (Howell Depot Museum - photo below.)


City of Somerset, Ohio/Studio Graphique. Working with Studio Graphique, JVA conducted a interpretive planning focus workshop and is providing interpretive panel writing services for a series of interpretive panels for Somerset historic buidlings and sites. This project was completed in March 2017. (Somerset historic courthouse - photo).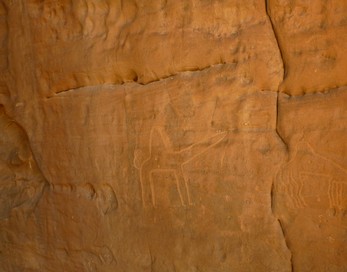 Barksdale Global Power Museum (Air Force Museum). JVA has the pleasure of sub-contracting to Kaser Design to provide an interpretive planning focus workshop and interpretive plan for developing new exterior and interior interpretive exhibits for this important military museum. You can visit this museum at: http://barksdaleglobalpowermuseum.com/.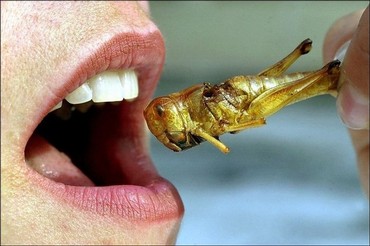 US Army Corps of Engineers, 2017 Interpretive Services Course - JVA will provide two 4-day interpretive services training courses - Huntsville, Alabama. January and April 2017. The courses include student practicums in developing interpretive themes, creating interpretive panels/media and presenting live interpretive programs or demonstrations. Our April 2017 class (right photo).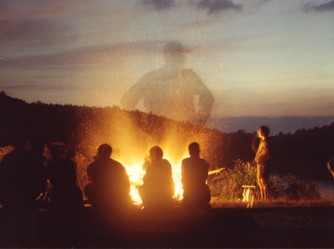 Clemson University Interpretive Plan. ( Sep 2016) JVA begun working on a unique and exciting project, developing an interpretive plan for Clemson University Campus. We completed a 3-day intensive focus workshop session to determine the main interpretive theme, objectives and storyline flow and completed the final working draft for the interpretive master plan. The project was completed and approved by the university board in June 2017.
(UPDATE: 12 April 2018 - The Clemson Interpretive Plan has been awarded a 2018 Preservation Service Award from the Office of the SC Governor, Preservation South Carolina and the SC Department of Archives and History!!! This is a well-deserved honor and certainly another testament to the quality and power of the plan.) :)

. Klaipeda State University of Applied Sciences (Lithuania), Tourism and Recreation Department. John V. has been invited to present interpretive seminars and workshops to students in the Tourism and Recreation Department for two weeks for the university in Lithuania this coming November, 2016. Earlier this year JV presented seminars for the UNESCO workshop on heritage interpretation planning for their conference on Capacity Building Training in Communication and Management of Trans-boundary Properties, organized by the Lithuanian National mission for UNESCO. Two of the courses offered by our Heritage Interpretation Training Center were presented: -Developing Marketing Plans for Heritage Sites and Attractions and Interpretive Tour Planning and Design for Professional Tour Providers. Both courses were completed on the 16th of Nov. 2017.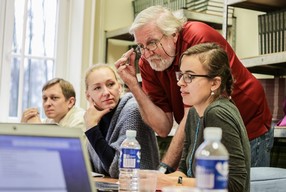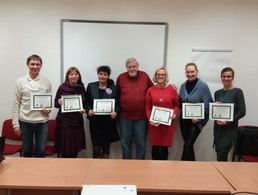 JV working with the KVK tour guide class participants (left) and their course completion group photo (right).

Heritage Interpretation Training Center Updates. We've added several new courses to our curriculum - now up to 37. The most recent course is on how to write/develop Request for Proposals (RFP's). Click on the course catalog link in the index on the left for a list of all of our courses.


You can now take our Interpretive Master Planning Course through KSU for college credit. John Veverka/The Heritage Interpretation Training Center is pleased to announce that John is partnering with Dr. Ted Cable of Kansas State University to offer our Interpretive Master Planning Course through KSU's Global University program (A Campus without Boundaries) for three (3) Semester Hours of college credit. The Interpretive Master Planning Course appeared in the KSU's Spring 2016 Catalog. For more details on future registration information for our 2016-2017 course please contact Dr. Ted Cable at: tcable@ksu.edu. You can visit the Global Campus web site at: http://global.k-state.edu/.




Credentials and Qualifications


The first question you should always ask a perspective consultant in interpretive planning or training, is "how did you learn how to do interpretive planning in the first place"? What qualifies you to be a consultant anyway and what makes you an expert in interpretation? This is the first page you should look for when visiting any interpretive consultants web site - their qualifications. Click on the "qualifications" link on the left for more details on qualifications in interpretation.

That's a question I get asked from time to time - and it's a fair question.

I'm a National Association for Interpretation:

Certified Interpretive Planner

Certified Interpretive Trainer.

and a Certified Professional Heritage Interpreter - Canada. This is a National Certification authorized by the Canadian Tourism Human Resource Council. John is also a member of the following organizations as well.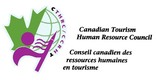 Certified Professional Heritage Interpreter






All of the above certifications are based on both written exams, reviewing a video of JV conducting an interpretation training course, and personal interview (Canada). The NAI Certifications also require a review of interpretive products (examples of completed interpretive plans or training lesson plans).

But every consultant looks good on the web and with a resume. I feel our projects speak for themselves which is why I post links to our clients - you can ask them how we did. And if you're sending your project out for a bid, always ask the bidder to send you a sample of their product - like a recent interpretive plan. I bet you'll be surprised at the differences in what some consider an "interpretive plan". If you would like to see an outline of what goes into one of our interpretive plans (content outline) Click Here.

Click on the tabs on the left to see what's new, and check out our current projects and clients. We do keep busy!

And when you search for - or interview - an Interpretive Consultant for a project, don't forget to ask the question of "what qualifies you to be one"? It's one of the most important questions you may ask, for the success of your project really may depend on that answer.

Well, enjoy your visit and e-mail me if you have any questions at all: jvainterp@aol.com And if you want to see some of our products to review and compare against others, just ask. Our products speak for themselves.

Check out my News, Notes and New Courses page for "what's new" (click here).

Cheers - JV