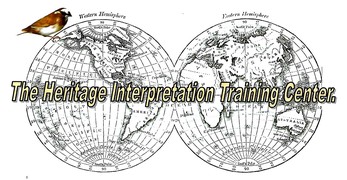 Planning and Managing Interpretive Outreach Programs
(Taking your interpretive services "on the road".)
12 Units - 2.4 CEU Credits ($150.00)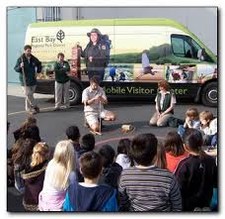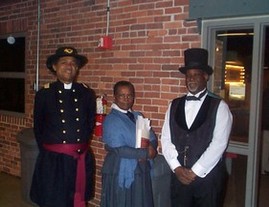 This is a University level course on Planning and Managing Interpretive Outreach Programs - taking your interpretive services on the road for parks, museum, historic site, zoo, botanical garden and related sites and organizations.

If you're interested in this course, visit with me at: https://www.youtube.com/watch?v=cHjeffnJs4U&feature=youtu.be


Who is this course for:

- Any organization planning to provide/develop and deliver an interpretive programs outside of their property or site.

- Individuals wanting to develop a set of operational policies, budgets and missions for their current or future outreach programs or services.

- Park, Museum. zoo, botanical garden, heritage site interpretive/education staff responsible for developing and managing interpretive outreach services.

Course Goals: Upon completion of this course participants will:

- Participants will have developed (or reviewed and updated) their outreach operational policies.
- Participants will have developed or reviewed/updated their outreach scheduling forms and
scheduling strategies.
- Participants will have developed a outreach booking form.
- As part of their policies, have developed an outreach costing and budgeting strategy.
- Develop one basic outreach program lesson plan and operations plan.

About the Instructor: Prof. John Veverka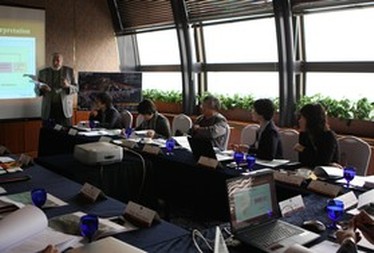 Interpretive planning training workshop for partners of the National Arboretum of South Korea
Beacdeagu Forest Mountain Reserve Conservation Center conference.

- B.S and M.S in Heritage Interpretation - The Ohio State University (Taught a course on
Interpretive Master Planning - wrote the first Interpretive Planning Text book).
- Ph.D. program in Interpretation at Michigan State University. (Taught introduction and
advanced interpretive courses including interpretive planning units.)
- Adjunct Professor Heritage Interpretation (summer heritage tourism institutes) North
Carolina State University, New York State University.
- NAI Certified Interpretive Planner and Trainer
- NAI Fellow
- Certified Professional Heritage Interpreter (Canada).
- Author of several interpretive planning/training college text books.
- Publisher of InterpNEWS - the International Heritage Interpretation e-Magazine.
- 40 years of interpretive planning, training and writing experience.


What are the Developing Outreach Programs units?

Unit One - Overview of the model of interpretive planning.

Unit Two - Developing your mission and operational outreach program policies.

Unit Three - Reviewing your outreach program intended and real market groups.

Unit Four - Developing your registration forms and outreach confirmation strategy. Also your list or program requirements that the client site is to provide (seating, support AV, etc.).

Unit Five - Calculating your outreach program operational budget (salary, materials, time away from the site, gas and vehicle costs, insurance, etc.).

Unit Six - Calculating your outreach fee structure (if any), and payment process.

Unit Seven - Developing your outreach program "menu" of outreach programs and experiences offered (or range of topics you are prepared to offer),

Unit Eight - Developing and kitting out your outreach van/vehicle if you're using a dedicated one.

Unit Nine - Preparing your outreach program lesson plan and check list of materials to take with you for your program.

Unit Ten - Preparing your advertising and marketing plan for your outreach services.

Unit Eleven - Developing a post program evaluation tool to check on how you did - were your objectives accomplished, and any post presentation change recommendations.

Unit Twelve - Your draft outreach program administration and operation plan document.

----------------------------------------------


As interpretive training workshops and courses are unique to different agencies and organizations, this course is, like all of our courses, are very flexible in helping each individual participant develop a interpretive product that reflects their outreach operational objectives, i.e. we're flexible in working with you on this course.

Estimated time to complete this course is 24 hours but you can take your time if you are working on a outreach planning/management project using this course as your guide.

When will the course start? You can start this course at any time and work at your own pace. The cost of the 24 hours of training is $150.00 USD, which can be paid for by credit card or PayPal at the Pay Now Button below.

As the course is limited to 10 participants at one time, if you would like to see if the course has current openings or have us send you the course Registration Form, or if you have any questions at all please feel free to ask: jvainterp@aol.com.


<form action="https://www.paypal.com/cgi-bin/webscr" method="post" target="_top">
<input type="hidden" name="cmd" value="_s-xclick">
<input type="hidden" name="hosted_button_id" value="Y746KPGZJQW6W">
<input type="image" src="https://www.paypalobjects.com/en_US/i/btn/btn_buynowCC_LG.gif" border="0" name="submit" alt="PayPal - The safer, easier way to pay online!">
<img alt="" border="0" src="https://www.paypalobjects.com/en_US/i/scr/pixel.gif" width="1" height="1">
</form>