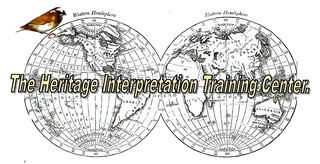 Heritage Interpretation Training Center

Interpreting Critical Issues

The interpreters key role in public safety, public relations and as an agent of change in visitors attitudes and reactions to natural or human induced dramatic or dangerous events.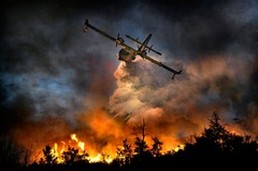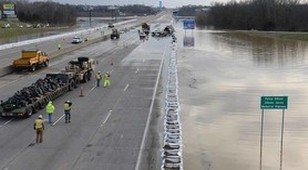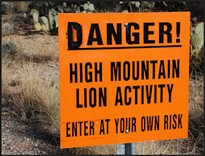 What is a "critical issue"?

For the purpose of this course, "critical issues" are defined as topics or events that deal with management or safety issues and their need for solutions that relate to the safety or concerns of the visitors at parks, forests, heritage sites, or relate to resource protection and management issues that the public needs to be aware of. As examples, "critical issues" may include, but not be limited to:

- Forest fires
- Fire prevention, post forest fire effects on landscapes and wildlife.
- Water safety issues (boating, swimming, etc.).
- Resource management/protection of endangered species or habitats.
- Closure of areas due to migratory bird nesting.
- Resource management of fragile resource sites (sand dunes, bogs, etc.).
- Site damage due to severe weather (tornados, hurricanes, etc.).
- Resource protection issues for cultural or heritage sites.
- Visitor safety issues related to wildlife encounters.
- Visitor safety for extended back country or wilderness hiking.
- Mountain Lion sightings within a park or forest.
- Interacting with bears or other park/forest dangerous wildlife.
- Public relations issues (trail or site closings, upcoming management programs such as
timber harvests, prescribed burns, etc.).
- Other site management, management events, safety issues or other issues at your site that you need to inform your visitors about.


About the Instructor: Prof. John Veverka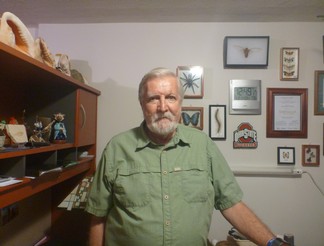 - B.S and M.S in Heritage Interpretation - The Ohio State University
- Ph.D. program in Interpretation at Michigan State University.
- Adjunct Professor Heritage Interpretation (summer heritage tourism institutes) North Carolina State University,
- New York State University. Adjunct Professor, Heritage Tourism Institute.
- NAI Certified Interpretive Planner and Trainer
- NAI Fellow
- Certified Professional Heritage Interpreter (Canada).
- Author of several interpretive planning/training college text books.
- Publisher of InterpNEWS - the International Heritage Interpretation e-Magazine.
- 40 years of interpretive planning, training and writing experience.
- Sr. Instructor, Kansas State University - Global Campus (Interpretive Planning).



What are the Units?


Unit One - What is a Critical Issue?

Unit Two - Analysis of the Critical Issue - Critical for Who?

Unit Three - Why is this issue critical for the organization or agency.

Unit Four - Will this be a short term, long term or seasonal critical issue to
interpret to the visitors/public?

Unit Five - What are the individual parts of critical issue (psychological, physical,
public relations, visitor action or non-action, etc.).

Unit Six - Developing a Change/Public Relations Strategy - the Steps.

Unit Seven - What do you want to happen - and by when? Your objectives.

Unit Eight - How will you need to relate to different target market groups?

Unit Nine - Create a time line/priority check list of the order in which you want to implement your critical issue interpretive campaign.

Unit Ten - Identify the interpretive media you will need to put in place to address your critical issue messaging.

Unit Eleven - Create your implementation budget.

Unit Twelve - The political process - what will you/your team need to do to put the critical issue/change strategy into action - short term and long term. Make a list.

Unit Thirteen - the lucky number - evaluation strategy short and long term. Evaluation to see if your critical issues interpretive and PR objectives being met?

Course Product - helping you develop your critical issue interpretive strategy document.



Course Costs and Registration.


The cost for the 32 hours training with live interaction with the instructor is $400.00 USD.

You can pay via credit card or Pay Pal using the Pay Now button below.


Here's how to register for the course:


Click on the Pay Now button below to pay the course registraton. When you have paid the course tuition, John will send you Unit One and all related course materials and an e-copy of his text book "Interpretive Master Planning". He will also be happy to chat with you as well to make introductions, learn more about any critical issues you'll be focusing on, and get you started.

In you have any questions at all, please feel free to ask.

Cheers,
Prof. John Veverka
Director, HITC
JVA Interpretive Planner
jvainterp@aol.com


<form action="https://www.paypal.com/cgi-bin/webscr" method="post" target="_top">
<input type="hidden" name="cmd" value="_s-xclick">
<input type="hidden" name="hosted_button_id" value="3S5C3STKQKZEU">
<input type="image" src="https://www.paypalobjects.com/en_US/i/btn/btn_buynowCC_LG.gif" border="0" name="submit" alt="PayPal - The safer, easier way to pay online!">
<img alt="" border="0" src="https://www.paypalobjects.com/en_US/i/scr/pixel.gif" width="1" height="1">
</form>