Planning for Interpretive Experiences.

Employing The Experience Economy, Markets of One and
Experiential Planning Concepts and Strategies For Heritage Sites and Attractions.

Thirteen Units, 3.0 CEU Credits, Course tuition $300.00

Creating Unique stories married with unique experiences.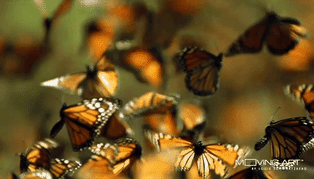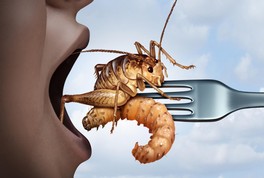 Are you ready for e-LIVE interpretive training? JVA is pleased to announce the development of our new e-Live interpretive training course developed and offered by Professor John Veverka.

This is a University level course on how to develop interpretive plans - using "The Experience Economy, Markets of One and Experiential Planning" concepts for developing innovative interpretive experiences for parks, museum, historic sites, zoos, botanical gardens and related interpretive heritage sites and organizations.

The Market of One concept and experience development is a planning approach to greaty expand your interpretive programs, services, or self-guiding experiences. As an example, if you have a self-guiding trail with "one" trail guide or set of panels, with "Markets of One" you can expand the trail guide library for that one trail to 10, 20 or more different trail guide experiences. So for that one trail, you can have guides that reflect:

* Introductory, medium or advanced knowledge and content.
* A summer, autumn, winter and spring version of the trail guide.
* Trail guides with different themes (invasive plants, seasonal flowers,
etc.).
* Trail guides for different market groups (students vs. topic experts).
* Trail guides in different languages (spanish, french, english, etc.).

So a visitor can go to your web site; select the trail they want to walk, then go to your "trail guide experience library" and select: 1) the topic or theme they would like, 2) the season the theme would reflect (like spring wildflowers), the knowledge level they would like (from novice to expert), and 4) the language they would like the guide printed in. Your guide would show up on the computer screen, and, for a fee or for free (on recycled paper or sent to your smart phone) you click on print or SEND. You receive your guide that has been "customized by you for your interests, etc. and go on your way.

This concept can apply to a range of interprtive services, from exhibit gallery guides to outdoor trails and historic community walking tours. Mass Customization - that's one tool for the future of interpretive program and services development.

Each participant will receive an e-book copy of John Veverka's text book: Advanced Interpretive Planning, as well as other support materials and training aide resources.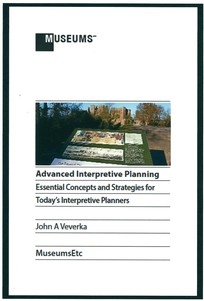 Who is this course for?

- Interpretive planners, museum curators and heritage tourism planners and managers.

Course Goals: Upon completion of this course participants will:

- Have a working knowledge of key interpretive elements in planning and designing experienced based interpretive services that will be available for a wide range of market groups.

- Understand and be encouraged to implement a "markets of one" program and interpretive services strategy (there is no "general audience") for a project at their site or facility.

- Help participants acquire practical applications of interpretive program and tour presentations for a larger mass market concept.

- each participants to be able to use the interpretive planning model for
planning interpretive programs and tours using the mass customization and markets of one strategies.


About the Instructor: Prof. John Veverka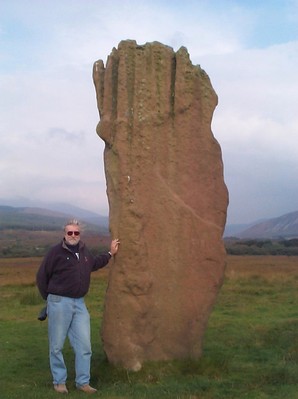 - B.S and M.S in Heritage Interpretation - The Ohio State University - teaching courses in Interpretive Master Planning.

- Ph.D. program in Interpretation at Michigan State University. Responsible for developing and teaching introductory and advanced interpretation courses (5-years university teaching).

- Adjunct Professor Heritage Interpretation (summer heritage tourism institutes) North Carolina State University, New York State University.

- NAI Certified Interpretive Planner and Trainer.

- Sr. Instructor (Interpretive Planning), Kansas State University Global Campus.

- NAI Fellow

-Certified Professional Heritage Interpreter (Canada).




What are the 12 Training for Interpretive Trainers units?


Unit One - Introduction to the Experience Economy concepts for heritage site interpretive planning.

Unit Two - Introduction to "Markets of One" concepts in interpretive audience development. One size (experience) does not always fit all.

Unit Three - Why do your visitors come to your site or attraction? What experiences do you think they are expecting or coming for or, for new visitors, assuming? What are your marketing materials, brochure or web site "telling them what experiences you offer - and to who?"

Unit Four - Conducting your sites interpretive experience inventory what do you offer and when -what's missing? Are your current experiences being offered illustrated on your marketing materials or are your photos or videos out of date?
Are you experienced rich or experience poor. The experiences you offer help determine your market groups (audience).

Unit Five- When does the visitors experience really begin? On your web site, on the driving route to your site (what are they seeing/doing on the trip to your site) your site way-finding and entrance experience (lost - poor directions), your parking lot, reception, and entrance first impressions?

Unit Six- Engaging your visitors with your sites story and mission - experiential engagement tools and techniques. Theme your experience and site interpretive package - what should your total experience look like design wise? Experiences are like a stage setting for the play - what is YOUR stage setting for your experience performances?

Unit Seven- Creating new visitor-unique values through Mass Customization. One size does not fit all. Your mass customization matrix. Visitor surveys and evaluation strategies - what experiences do they want? Enhanced experiences for existing ones - or what experiences they don't like.

Unit Eight- Theme and objectives for your new interpretive experience and marketing plan. What do you want your experience package to accomplish? Illustrate your story, affect visitor beliefs and attitudes, affect visitor behaviors (short and long term), embed new memories and attitudes?

Unit Nine- Planning for the locations and types of experiences (new or currently offered). The interpretive planning development form. What experiences do you offer (or want to), where, when, media or services, objectives, implementation, staffing needs, etc.

Unit Ten- Your experience plan implementation strategy - when to implement, budget, and experience management. Your implementation matrix.

Unit Eleven - Marketing and advertising your new experience offerings. Things to consider:
1. What audience is pictured on the cover and interior photos of your brochure or web site?
2. What are they doing? (i.e. - what experiences are they engaged in?
3. Does the marketing piece and pictures make potential visitors think when they see the marketing piece "that looks like fun" or "I'd like to do/try that"?

Unit Twelve- Evaluate, survey and monitor your new/current experiences for any need to change, enhance or make other experience adjustments (time of day, seasonal experiences, safety issues, etc.). Pre-visit experience expectations, post visit - were experience expectations met, not met or exceeded?

Unit Thirteen - Your course experience - Provide a summary of your plan or strategy to develop and implement any new experiences designed for different market groups to your heritage site.

At the completion of the course you will receive a Certificate of Completion noting the award of 3.0 CEU credits on your certificate.

As interpretive training workshops and courses are unique to different agencies and organizations, this course is, like all our courses, is very flexible in helping each individual participant develop the interpretive training course that reflects their training objectives.


When will the course start? You can start this course at any time and work at your own pace. It's estimated that it will take about 30 hours to complete this course. The cost of the 30 hours of training is $300.00 USD, which can be paid for by credit card or PayPal below. Cost for the 23 hours training with live interaction with the instructor is $300.00 USD.

If you're interested in this course and would like to enroll in it you can pay for the course using the BUY NOW button below.


<form action="https://www.paypal.com/cgi-bin/webscr" method="post" target="_top">
<input type="hidden" name="cmd" value="_s-xclick">
<input type="hidden" name="hosted_button_id" value="M7ZC4ECFTCAT2">
<input type="image" src="https://www.paypalobjects.com/en_US/i/btn/btn_buynowCC_LG.gif" border="0" name="submit" alt="PayPal - The safer, easier way to pay online!">
<img alt="" border="0" src="https://www.paypalobjects.com/en_US/i/scr/pixel.gif" width="1" height="1">
</form>






Feel free to contact John if you have any questions at all.


Contact John at:
jvainterp@aol.com
www.interpretation.expert
Skype: jvainterp