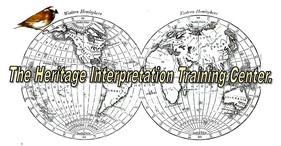 The Heritage Interpretation Training Center is pleased to partner with PUP Global Heritage Consortium to offer special heritage interpretation training courses tuition for PUP members.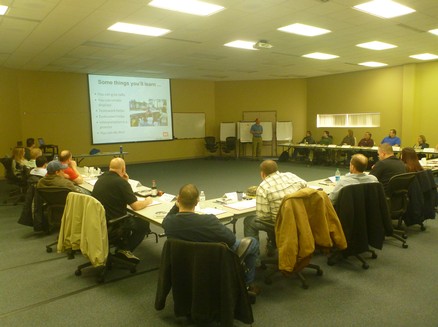 US Army Corps of Engineers Ranger Interpreter Training Course 2019


The Heritage Interpretation Training Center offers 44 University Level courses in heritage interpretation, from basic introductory courses to advanced graduate level interpretive training. Working in partnership with PUP, the HITC is pleased to offer a course tuition "flat rate" to PUP members as a PUP member benefit.

HITC course tuition for PUP Members is offered at a flat rate of just $140.00 for any of our courses (which normally range from $200 to $275/course).

If you would like to see our complete listing of courses you can take this link to the HITC course catalog.
http://www.heritageinterp.com/interpretive_training_center_course_catalogue_.html

--------------


A list of our most popular courses is provided below - the PUP tuition for each of these courses would be a flat tuition fee of $140.00/course. To visit each courses web site page, just copy and paste that course web site page web site address into your browser.

Introduction to Heritage Interpretation Course. 14 Units - 2 CEU credits. $140.00
http://www.heritageinterp.com/introduction_to_heritage_interpretation_course.html

Planning/Designing Interpretive Panels e-LIVE Course - 10 Units awarding 1.5 CEU Credits $140.00
http://www.heritageinterp.com/interpretive_panels_course.html

Planning Interpretive Trails e-LIVE Course - 13 Units - 2.5 CEU Credits $140.00
http://www.heritageinterp.com/interpretive_trails_course.html

Interpretive Writing e-LIVE Course - 8 Units and 2 CEU Credits $140.00
http://www.heritageinterp.com/interpretive_writing_course.html

Training for Interpretive Trainers e-LIVE Course - 11 Units and 2 CEU Credits. $140.00
http://www.heritageinterp.com/training_for_interp_trainers.html

The Interpretive Exhibit Planners Tool Box e-LIVE course - 11 Units and 2 CEU Credits. $140.00
http://www.heritageinterp.com/interpretive_exhibits_course.html

Interpretive Master Planning - e-LIVE. 13 Units, 3 CEU Credits. $140.00 http://www.heritageinterp.com/interpretive_master_planning_course.html

A supervisors guide to Critiquing and Coaching Your Interpretive Staff, Eleven Units, 1.6 CEU Credits. $140.00
http://www.heritageinterp.com/critiquing_and_coaching_interpretive_staff.html

Climate Change Interpretation - 2021. 13 Units, 4 CEU's. $140.00
http://www.heritageinterp.com/climate_change_interpretation_course.html
Interpretive Planning for Programs, Exhibits, Panels and Related Services to help you interpret climate change and global warming issues to your audiences, communities and regions.


Course Instructor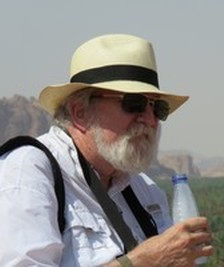 Prof John Veverka received his B.S and M.S degrees in Heritage Interpretation from The Ohio State University where he developed and taught a course in Interpretive Master Planning. Working as a master planning consultant working on World Heritage Sites planning for Alberta Provincial Parks in Canada, John was recruited to return to Michigan State University to work on his Ph.D and teach introductory and advanced interpretation courses. He has worked as an interpretive planning and training consultant for over 40 years and is the author of many college textbooks on heritage interpretation.


How do the courses work?


Our courses are set up similar to a University semester system. Each course is composed of several "Units". Each unit would be similar to a university class lecture session. For our courses, though, you can work on each unit at your own speed, as fast or slow as you need. Each course also includes e-textbooks, handout materials and YouTube videos, all included with the course tuition.

- All courses are presented/offered in English only.

- Each Unit and resource materials are sent to your e-mail as a PDF. Make sure your e-mail can accept large PDF attachments.

To start, I will send you Unit One to begin the course. Each unit includes sending you resource materials and reading or activity assignments for each unit. After you have read the assigned resource materials you will have assignments for that unit to complete and to send to me for review. I'll provide you with feedback on the assignment materials you sent as needed and then send you Unit Two. That process will continue until you complete the course.

- When you complete the course you''ll receive a Certificate of Completion from the Heritage Interpretation Training Center and awarded CEU credits for completing that course.

- All HITC courses are e-live courses meaning you can contact me at any time via e-mail and we can also SKYPE if you have questions or just like to chat more about the course you are taking.

- For some courses like our Panels or Exhibits courses you can work on actual projects using the course as a planning/design model. All course content can be adjusted to fit your particular training or project needs.

- For interpretive planning courses copies of completed interpretive plans are provided as guides and references so you can see what your completed plan could look like.

----------------


Ready to Get Started?


1. Select the course you are interested in participating in.

2. Send me an e-mail noting:

a. Course you selected,

b. Your e-mail address

c. Your name and/or organization

d. If you are paying the tuition for someone else - their name and e-mail.

e. Click on the "PayNow" button below to pay for the $140.00 tuition by PayPal or Credit Card payment.

f. PayPal sends me a note that the tuition was paid.

g. Then I will contact you and send you all Unit One materials, Unit reading assignments and homework assignments.

h. And we get you going :


To pay the course tuition just click the Pay Now button below - you can pay for the tuition by PayPal or by Credit Card.



<form action="https://www.paypal.com/cgi-bin/webscr" method="post" target="_top">
<input type="hidden" name="cmd" value="_s-xclick">
<input type="hidden" name="hosted_button_id" value="XAPGXGTT6MNVC">
<input type="image" src="https://www.paypalobjects.com/en_US/i/btn/btn_buynowCC_LG.gif" border="0" name="submit" alt="PayPal - The safer, easier way to pay online!">
<img alt="" border="0" src="https://www.paypalobjects.com/en_US/i/scr/pixel.gif" width="1" height="1">
</form>


John Veverka
jvainterp@aol.com
www.heritageinterp.com