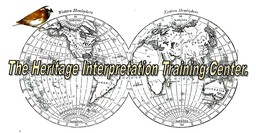 Heritage Interpretation Training Center

An Entry Level Introduction to the Heritage Interpretation Profession
A 4-Week Course with live mentoring.

28th of February - 25th of March 2022
Course Tuition $200.00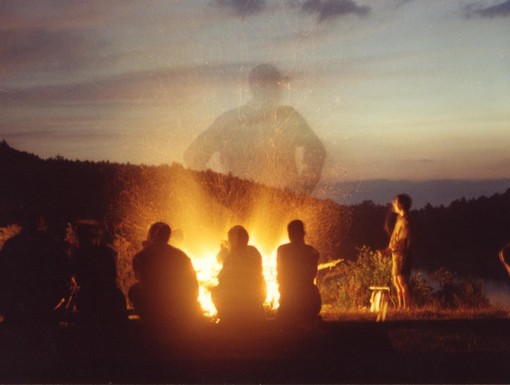 Interp Time - You ready to be an interpreter?


This is a University level introductory course to the heritage interpretation profession for any individual finding themselves working in interpretation but having had no formal training in it, or wanting to change careers to heritage interpretation and needs a basic understanding of interpretive principles, philosophy, theory and methods. This is the same "Introduction to Interpretation" course I taught for several years at Michigan State University, and teach in my residential interpretive training courses today. This is the basic introductory course in interpretive services.


Course learning experiences and content will focus on:


*Introduction to interpretive principles, techniques and theory.
*Review and discussion of the Model of Interpretation
*Developing interpretive themes and objectives.
Audience analysis - who's your market groups
*Innovative interpretive presentation techniques - engage and inspire.
*Developing and conducting interpretive guided tours or programs.
*A overview of your interpretive services self-evaluation

The 4-week introduction to heritage interpretation course has been developed and will be mentored/coached by Prof. John Veverka - Director of the Heritage Interpretation Training Center and with 40 years of experience as an interpretive planning and training consultant.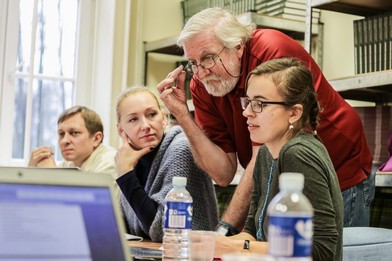 JV teaching heritage tourims at Lithuania University
special summer session.

Course participants will receive:

- Interpretive Master Planning Text Books
- An interpretive services resource library.
- Interpretive Writing Principles Handouts.
- Weekly zoom chats with Prof. Veverka
- A Certificate of Completion from the Heritage Interpretation Training Center
with two (2) CEU unit credits.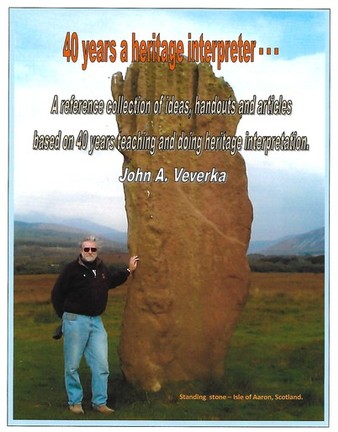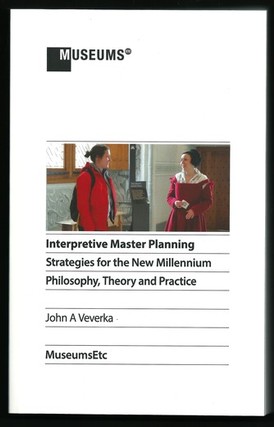 Prof. Veverka will offer weekly ZOOM meetings and discussions. You can also contact Prof. Veverka at any time via e-mail or SKYPE to address any personal project questions at jvainterp@aol.com.

Due to providing adequate time for Prof. Veverka to provide mentor/coaching to participants working on their projects, this course will be limited to 10 participants.



Course Registration


- Pay the course tuition via the course web site PayPal button at the bottom of the web site
page.

- Prof Veverka will send you by e-mail initial course text books and resource materials.
- We will have a course orientation meeting via ZOOM for participants on the 1st of Feb - time
to be decided based on participant time zones.


Course Weekly Content Structure


Week One

Unit 1 - How visitors learn and remember in a recreational learning environment.

Unit 2 - Ten Learning Concepts interpreters need to know, understand and relate to.

Unit 3 - Definitions, Theories and Objectives of Interpretation.

Unit 4 - What makes the communication "Interpretive" - a review of Tilden's Interpretive
Principles.

- Weekly ZOOM discussions with course instructor.

Week Two

- Unit 5 - The model of interpretive communications (we use it for planning any/all interpretive
programs, services or activities).

Unit 6 - Developing interpretive program/services and media objectives.

Unit 7 - Story analysis and developing interpretive themes.

Unit 8 - Understanding your visitors - who are they, what do they hope to gain from your program or interpretive services? Maslow's Hierarchy of Needs. Developing a quick visitor profile and analysis.

- Weekly ZOOM discussions with course instructor.

Week Three

Unit 9 - Interpretive media options to consider.

Unit 10 - Visitor motivations for selecting and attending interpretive programs - interpretive
research review.

Unit 11 - Live Interpretive Program/tour delivery planning: Developing your interpretive
program planning form and check list

- Weekly ZOOM discussions with course instructor.


Week Four

Unit 12 - Using tangibles and intangibles and universal concepts in your interpretive presentation
to better relate to your visitors.

Unit 13 - Self evaluation check list. How do you know you accomplished your interpretive
objectives?

Unit 14 - what's next - professional organizations, conferences, books and courses. What's your game plan for using the knowledge an stills you gain in this course to keep learning more, and sharing your skills with others?

- Final ZOOM discussion for course completion and what's next for you? You did it!!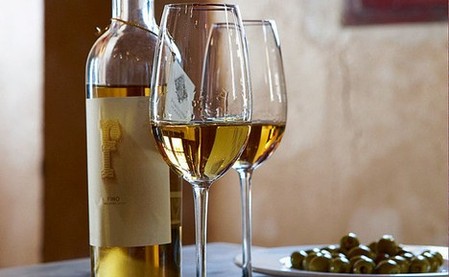 If you have any questions about this course please feel free to contact me:

Prof John Veverka
jvainterp@aol.com
SKYPE: jvainterp

Chick the PayNOW button to pay the course tuition:


<form action="https://www.paypal.com/cgi-bin/webscr" method="post" target="_top">
<input type="hidden" name="cmd" value="_s-xclick">
<input type="hidden" name="hosted_button_id" value="B78WQBWRHBMDJ">
<input type="image" src="https://www.paypalobjects.com/en_US/i/btn/btn_buynowCC_LG.gif" border="0" name="submit" alt="PayPal - The safer, easier way to pay online!">
<img alt="" border="0" src="https://www.paypalobjects.com/en_US/i/scr/pixel.gif" width="1" height="1">
</form>