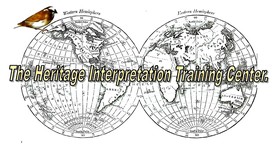 Interpretive Planning for Historic Farms and Agricultural Sites
13 Units - 4 CEU credits, $300.00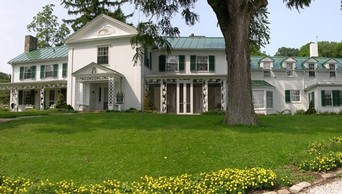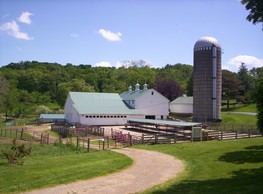 Malabar Farm historic site, Ohio.




It's hard to beleive, but the photos above are from Malabar Farm (then a State Historic Park), Ohio, the historic home of Louis Bromfield. This was the first interpretive plan I did while teaching Interpretive Planning at Ohio State University back in 1978 and the plan was used as the text book for the interpretive planning course. Time sure flies. Since then I have done several other projects for this farm and its agricultural history as well as for many other agricultural heritage sites in the US and internationally.

Interpretive Planning for historic farms and agricultural sites offer some unique planning challenges based on the mission of the farm. Some of these decisions/issues include:

- To have or not to have live farm animals.
- Seasonal use of "renting farm animals" to be returned to owner in the fall/winter.
- Animal care issues and veterinarian contracts and costs.
- Added costs for animal feed.
- Additional animal care staffing.
- Operation of historic farm equipment (safety and insurance).
- Development of demonstration gardens and farm operations (bee hives, etc.).
- To have actual farm operations (renting fields to other farmers, etc.).
- Interpreting farm families (historic timelines, etc.
- Changes in farm technology over time and how it affected farm life and finances.

The Interpretive plan is a tool that helps you plan for the options you want your farm or agricultural experience to demonstrate and plan for interpretive media and budget needs for annual operations.

If you're interested in this course, visit with me at: https://youtu.be/PNEgXOJ7rAc

Resources you will be provided with:

* John Veverkas new (2013) college textbook Two Volume e-book Set:
* Interpretive Master Planning - Strategies for the New Millennium
* Interpretive Master Planning - Philosophy, Theory and Practice.
* Copies of completed JVA Interpretive Master Plans for Historic Farms/Agricultural Sites as
examples.
* Additional handout materials.

Who is this course for?

* Individuals, agencies or organizations that may currently be involved with an interpretive
master planning project for their historic farm or agricultural site.

* Individuals, agencies or organizations that are planning on developing an interpretive master
plan in the future for this historic farms and agricultural heritage sites.

* Individuals (consultants) offering interpretive planning services who do not possess a college level
degree in interpretive services or who have not had any formal training in interpretive master planning.

* Any individual interested in advancing their knowledge and skill level in heritage
interpretation planning with a focus on Historic Farms and Agricultural Interpretation.

This course will:

* Guide you in developing your interpretive plan yourself (with HITC coaching and support),
* Give you expertise in being an interpretive planning project manager.
* Give you specific details of what should be in an Interpretive Master Plan for a Historic
Farms and Agricultural Sites.
* Give you a skill level in reviewing draft interpretive master plans.

Course Goals:

Participants will:

- Understand the model of Interpretive Planning.
- Understand all the components of the Interpretive Planning Content Outline.
- Gain an understanding of developing a comprehensive interpretive theme and objectives for the
total interpretive site (farmhouse, agricultural fields, orchards, out-buildings, etc.)
- Learn the importance of developing an interpretive story-line flow chart.
- Learn how to develop standard interpretive site inventory and story development forms.
- Develop a 5 year implementation phasing strategy and implementation budget.
- Gain an understanding to the total interpretive planning process interpretive media would be
apart of using.
- Understand how understanding your market groups affect your interpretive plan media, topics
and services planning.
- Feel confident in planning and designing successful interpretive master plans for excellent
future interpretive experiences for your market groups.

Your final project for this course will be:

Develop an interpretive master plan working draft for your historic farm or agricultural site/facility.

About the Instructor: Prof. John Veverka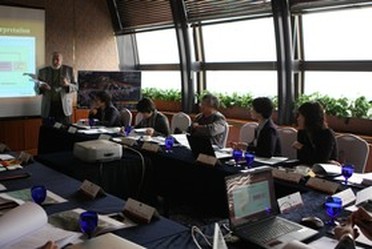 - B.S and M.S in Heritage Interpretation - The Ohio State University (Taught a course on
Interpretive Master Planning - wrote the first Interpretive Planning Text book).
- Ph.D. program in Interpretation at Michigan State University. (Taught introduction and
advanced interpretive courses including interpretive planning units.)
- Adjunct Professor Heritage Interpretation (summer heritage tourism institutes) North
Carolina State University, New York State University.
- NAI Certified Interpretive Planner and Trainer
- NAI Fellow
- Certified Professional Heritage Interpreter (Canada).
- Author of several interpretive planning/training college text books.
- Publisher of InterpNEWS - the International Heritage Interpretation e-Magazine.
- 40 years of interpretive planning, training and writing experience.



What are the units?


Unit One - An overview and review of the Interpretive Planning Model and interpretive
plan content outline.

Unit Two - Interpretive Planning Outcomes. What are the objectives you want your
interpretive plan to accomplish, and what is your main over-arching
interpretive theme that all interpretation for your total site needs to work to
illustrate?
* Developing your main interpretive theme.
* Developing your learning, behavioral and emotional objectives.
* Developing your interpretive story line flow chart.

Unit Three - Interpretive Resource/Story Inventory - Where will interpretation occur. Existing interpretive opportunities as well as proposed interpretive opportunities.

* Historic Home Exterior Landscape/Gardens and Outbuildings
* Planning for farm animal interpretation and demonstrations.
* Parking lot to entrance wayfinding
* Existing tour routes (guided or self-guided).
` * Inventory of Interpretive Experiences.
* Inventory of Current interpretive products or services.
* Developing your site inventory location map.
- Review of the role of the farm in/with the local community.


Unit Four - Your market analysis.
* Who are your current market groups.
* What market groups do you want to add?
* What are the kinds of experiences you feel that your visitors want.
* Conducting visitor surveys.
* Visitor motivations for selecting and attending interpretive programs and
services.
* Seasonal interpretive programs and demonstrations.

Unit Five - Planning for Interpretation for School Groups.

Unit Six - Carrying Capacity for visitation and visitation management.
* Site visitor flow management.
* Visitor support services (restrooms, gift shop, animal petting area, etc.)
* Development of visitor/animal contact policies.

Unit Seven - Developing interpretive media (and evaluation of existing interpretive media).
* Live guided tours
* Cell phone interpretation.
* Printed self-guiding booklets
* Interpretive videos
* Living history characters for interpretation options.

Unit Eight - Developing Your Individual Interpretive site/feature interpretive assessment
and story development form sets. (Sample interpretive plans sent as example of
form use.)

Unit Nine- Planning for Interpretation of seasonal farming activities.

Unit Ten - Planning for farm staffing, programming, animal care, farm operations/budgets.

Unit Eleven - Developing your 5-year project implementation phasing strategy and
implementation budget.

Unit Twelve - Evaluation and pre-testing recommendations.

Unit Thirteen- Final project - your interpretive master plan draft (if you are working on a
actual interpretive planning project) or interpretive planning outline/check- list if you will be working on a interpretive plan in the future.

Estimated time to complete this course is 40 hours but you can take your time if you are working on a planning project using the course as your guide. FYI - the average time to do an interpretive master plan for an average park, historic site, nature center, etc. is about 14 working days - spread out over about 3 months allowing for research, reviewing drafts and then the final document.

When will the course start? You can start this course at any time and work at your own pace. It is estimated that it will take about 40 hours to complete this course. The cost of the 40 hours of training is $300.00 USD, which can be paid for by credit card or PayPal at the Pay Now Button below.

As the course is limited to 10 participants at one time, if you would like to see if the course has current openings or have us send you the course Registration Form, or if you have any questions at all please feel free to ask: jvainterp@aol.com.


<form action="https://www.paypal.com/cgi-bin/webscr" method="post" target="_top">
<input type="hidden" name="cmd" value="_s-xclick">
<input type="hidden" name="hosted_button_id" value="3L4YRKW8PB58A">
<input type="image" src="https://www.paypalobjects.com/en_US/i/btn/btn_buynowCC_LG.gif" border="0" name="submit" alt="PayPal - The safer, easier way to pay online!">
<img alt="" border="0" src="https://www.paypalobjects.com/en_US/i/scr/pixel.gif" width="1" height="1">
</form>