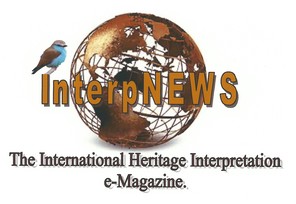 InterpNEWS started about 6 years ago as a John Veverka & Associates newsletter-with a few interpretation articles added. That first mailing went to about 100 agencies, organizations and individuals. Now 5 years later InterpNEWS has evolved into the most widely read interpretation journal/magazine - that is sent FREE to anyone or agency/organizations that wants to receive it. You can post it on your web site or forward it on to your members for agencies and organizaitons. Over 300,000 interpreters, tourist guides, agencies and organizations in 60 countries currently receive InterpNEWS.


InterpNEWS is sent out as a PDF document via your e-mail address. If you would like to receive InterpNEWS just send me your e-mail. It is also accessible on-line (read only) by scrolling down to the photo icon for each issue and clicking on the "click to read" icon. Go to: www.issuu.com/interpnews.

NOTE: Be sure your e-mail in box can accept large PDF files, usually more than 5 MB but can be up to 16 MB. Many govt. and agency mail boxes won't take it. If that happens try your own gmail, hotmail, etc. e-mail account to be safe.

We are always looking for articles on any interpretive topic. Guidelines: up to 4 pages, single spaced, 12 point pica.

NEWS - InterpNEWS now accepts advertising in our publication. Reach over 300K in 60 countries with each issue. Contact me for details.
_______________________________________________________

InterpNEWS is published 6 times a year and is FREE.

Our July/August issue of InterpNEWS. You can read it at: www.issuu.com/interpnews.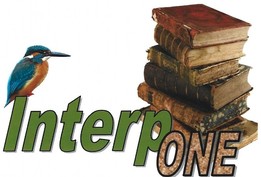 https://issuu.com/interpnews/docs/in_-_july-aug_2017_issue.

In This Issue:

- Meet our regional editors.
- Cover story...
- Farm Magic: Mika and Banti - Rod Burns
- Interpreting Traditional Stories for a Contemporary Audience! Emily Capstick
- So What? (The magic and medicine of plants.) Dr. Martha Benn Macdonald
- Simple Nature Tracking - Wheel calendar Skot Latona,
- Think Local: Creating Relevance in Today's Museums. Chris Brusatte
- Farm Magic: Space Travelers - Rod Burns
- Revisiting the Nine Mile Canyon Interpretive Plan - for the world's longest art gallery. John A. Veverka
- Did the infamous Alcatraz Island cell house audio tour live up to expectations? Dan Boys
- Interpreting Oarfish - Forecasters of disasters? IN Staff.
- Geology/Theology - Ed Clifton
- SensoryPEN® Engages Visitors Tricia Peterson
- New exhibitions and exhibit techniques to make interpretive labels accessible. Brian G. Jones
- Language Games and Heritage Interpretation. Anthony Kalin
- Victorian Mourning Interpretation For Historic Homes. Amanda Sedlak-Hevener
- The Future Has Other Plans: Planning Holistically to Conserve Natural and Cultural Heritage (book)
- The Evolution of Resilient Floor Art & Design. Ron Blair
- 5 Strategies For Responding To Questions (when you don't know the answers). Ethan Rotman
- Interpretation Market Place

Our upcoming Sep/Oct issue (Day of the Dead cover). We are currently accepting your articles for this issue. Also our Nov/Dec issue. Then a new year, our Jan/Feb 2018 issue. Contact me if you would like to submit something for this upcoming issue. jvainterp@aol.com.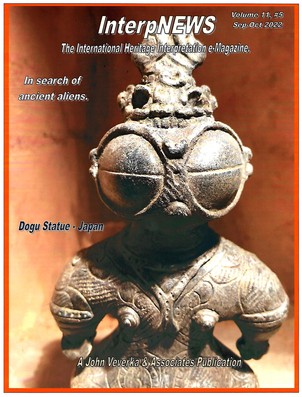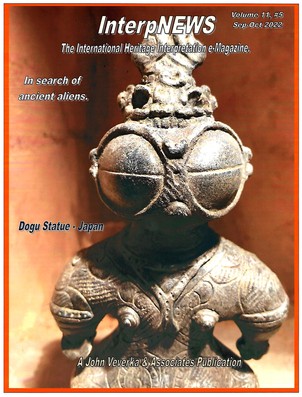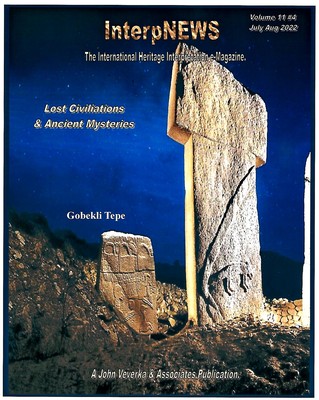 Interested in being one of our regional editors?

Regional Editors are professional interpreters with a mission to help advance the interpretive profession and make connections with other interpreters, agencies and organizations to encourage folks to share knowledge and ideas about heritage interpretation. They may represent InterpNEWS at conferences or other interpretive gatherings to help generate articles about new technologies, approaches, exhibits or other innovative advancements in interpretation. Want to be one of our Regional Editors? Let's chat. jvainterp@aol.com.