2003 Projects Interpretive Services Library Interpretive Planning Scenic Byways Evaluation Links Text Book Training Video Home Page
2010 Completed Interpretive Projects
Robert G. Wehle State Park, New York. JVA was awarded the contract to develop the "Swallow-wort Education Interpretive Plan" for the park. The Pale Swallow-wort is an invasive plant. The interpretation plan was to develop interpretive media/services to help ensure that visitors will not inadvertently spread the plant beyond park boundaries. This project begin in October, 2009 and was completed in February 2010. You can visit the NY State Parks web site at: http://nysparks.state.ny.us/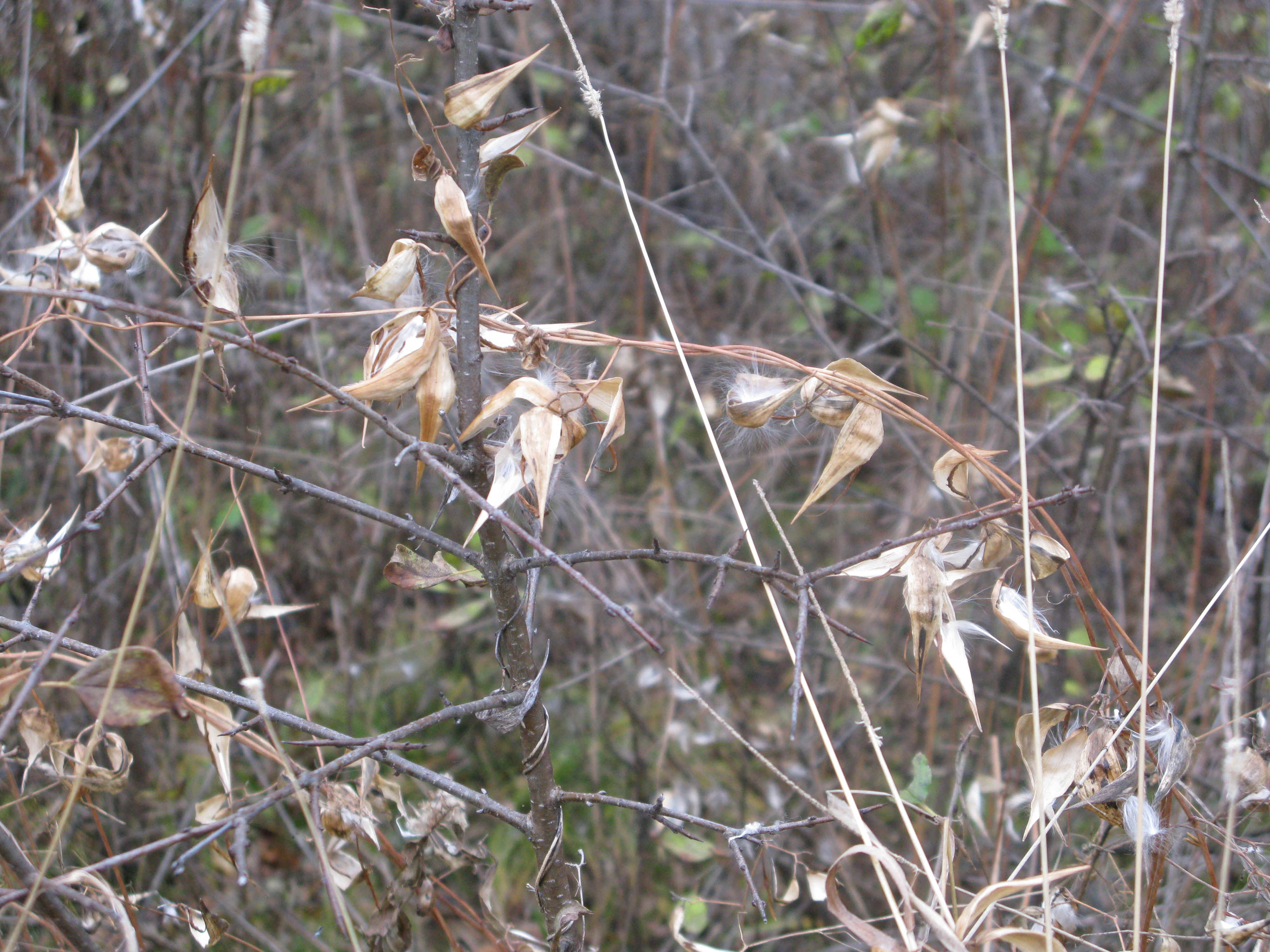 The Pale Swallow-wort (close-up and "in the field" covering the ground)
Santa Fe de Antioquia - Interpretation, Columbia, SA. JVA was invited to present a key session at the Congreso de la Red de Pueblos Patrimonio de Colombia for the historic town of Santa Fe de Antioquia, Columbia. All of the town is a historical site; the architecture that has survived through the years gives Santa Fe de Antioquia the aspect of a city "suspended" in the colonial era, which is the reason the city was declared a National monument. My session focused on heritage site interpretation master planning. I was working there from the 27th of July to the 2nd of August. You can learn more about this historic town at: http://en.wikipedia.org/wiki/Santa_Fe_de_Antioquia. Here are a few pics of the town.
National Park Service, Abraham Lincoln Birthplace National Historic Site. JVA has been awarded the contract to develop the Interpretive Master Plan for this NPS historic site, located in Hodgenville, KY. The project began in October and was completed in November, 2010. To learn more about this important historic site you can visit their web site at: http://www.nps.gov/abli/index.htm



Welsh Assembly Government, Museums Archives and Libraries. JVA was contracted to present a training workshop on: "Interpretation for Museums in the 21st Century" for the Welsh Museum Archives and Libraries Service and related historic sites and organizations in Wales, held at the National Museum Of Wales in Cardiff, May 2010. To learn more about the National Museums you can visit their web site at: http://www.museumwales.ac.uk/en/home.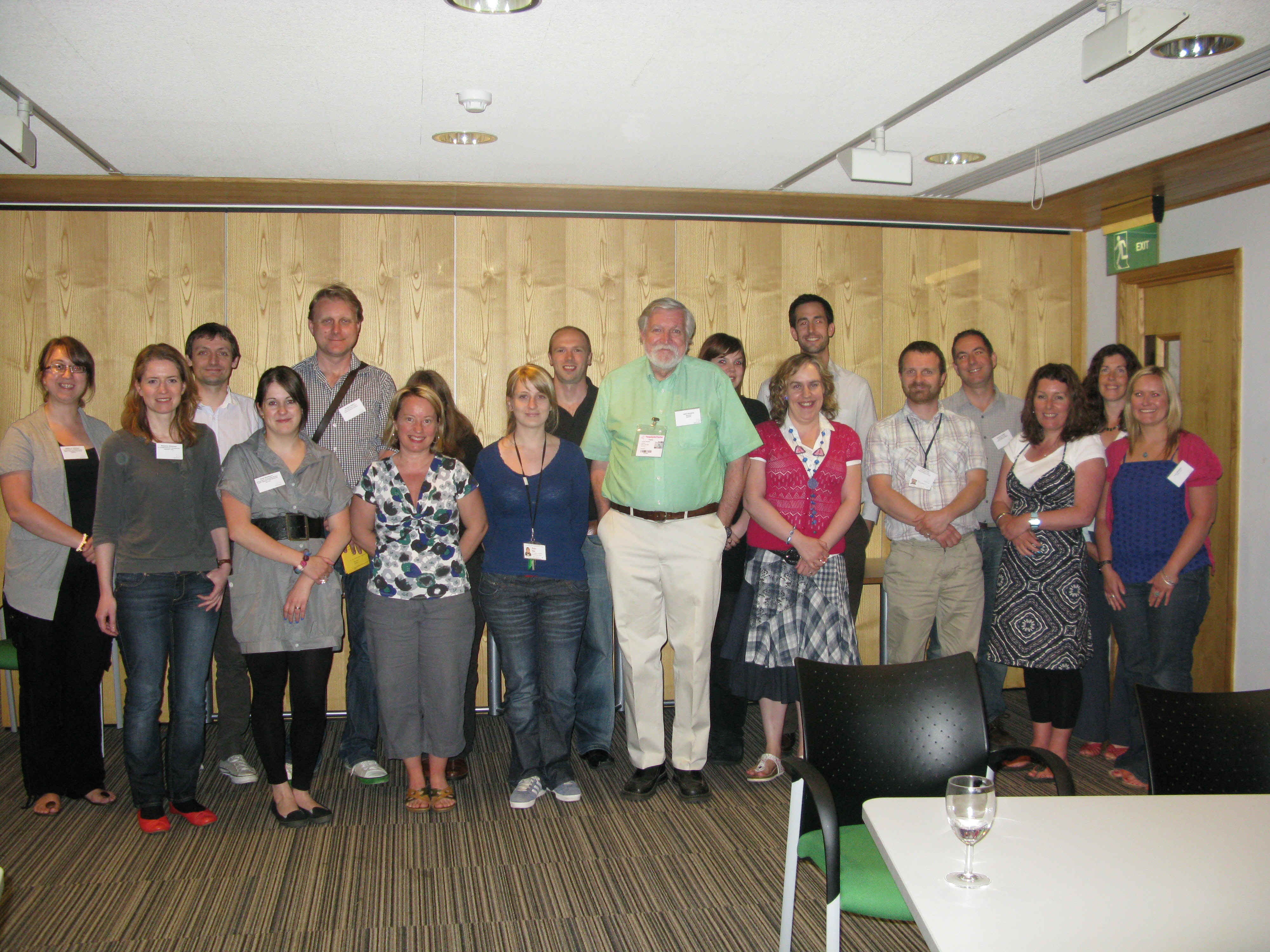 Workshop participants in the "Interpretation for Museums in the 21st Centrry" course.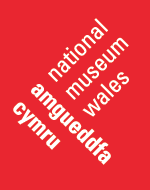 National Roman Legion Museum, Caerleon, Wales. JVA had been contracted to provide an interpretive planning consultation service for the museum for future interpretive exhibit planning for new galleries currently in development. We also provided some critiquing of current exhibits and interpretation as well. May, 2010. You can visit them at: http://www.museumwales.ac.uk/en/roman.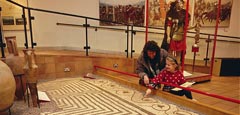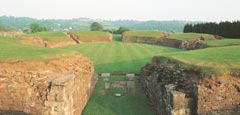 One of the museums galleries with interactive exhibits for children and the site of roman legion ruins associated with the museum.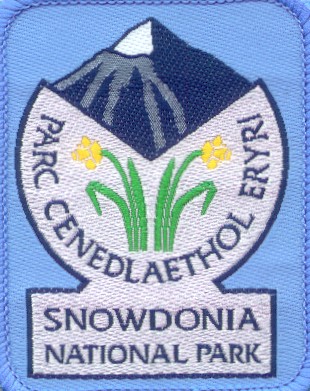 Plas Tan y Bwlch (Snowdonia National Park Training Center), Wales. Planning and Design of Interpretive Media, 19-21 May, 2010. This course covered interpretive planning for a variety of interpretive media and technologies, including interpretive panels, exhibits, audio technology and video, and using the internet - web based interpretation.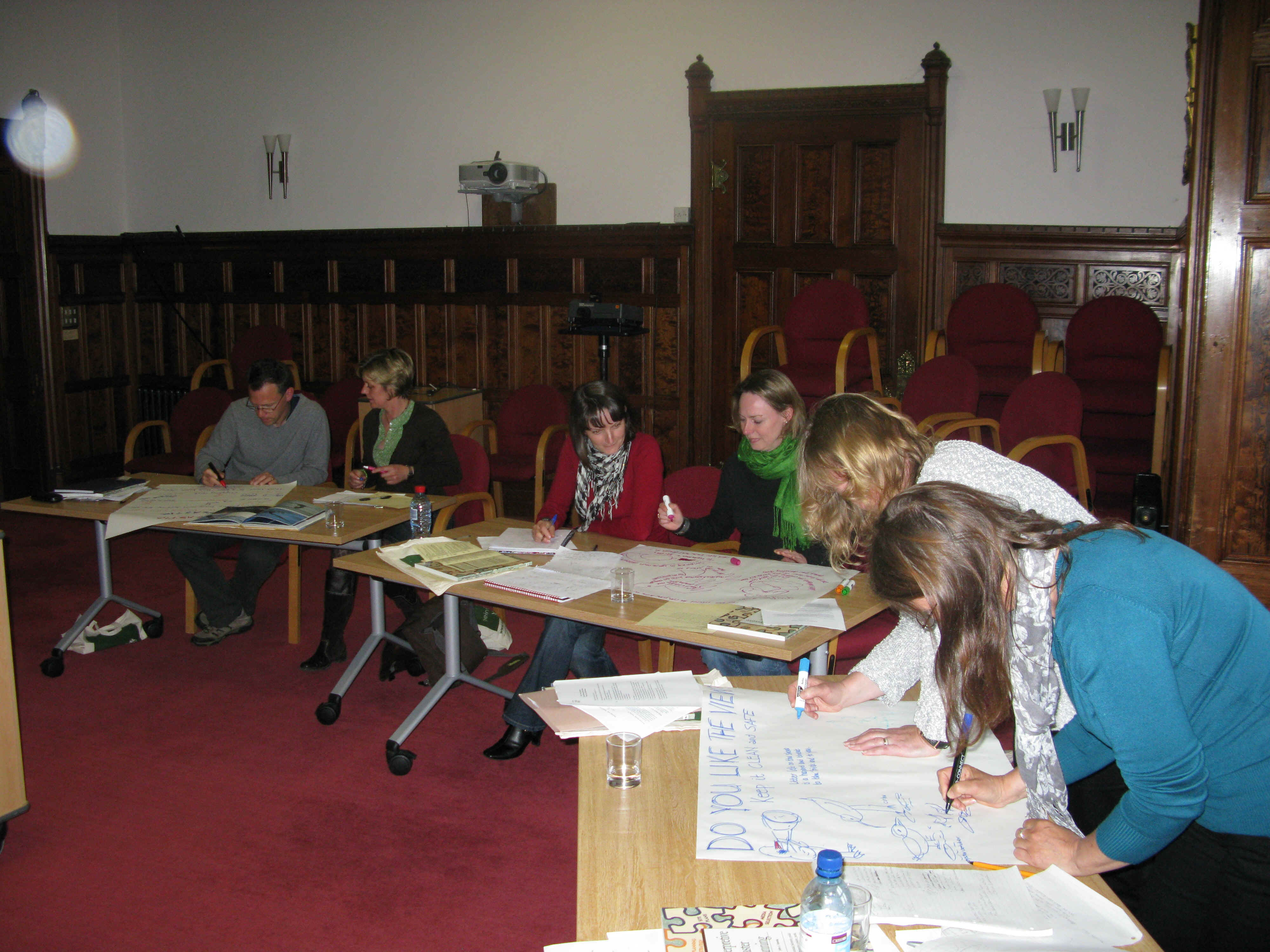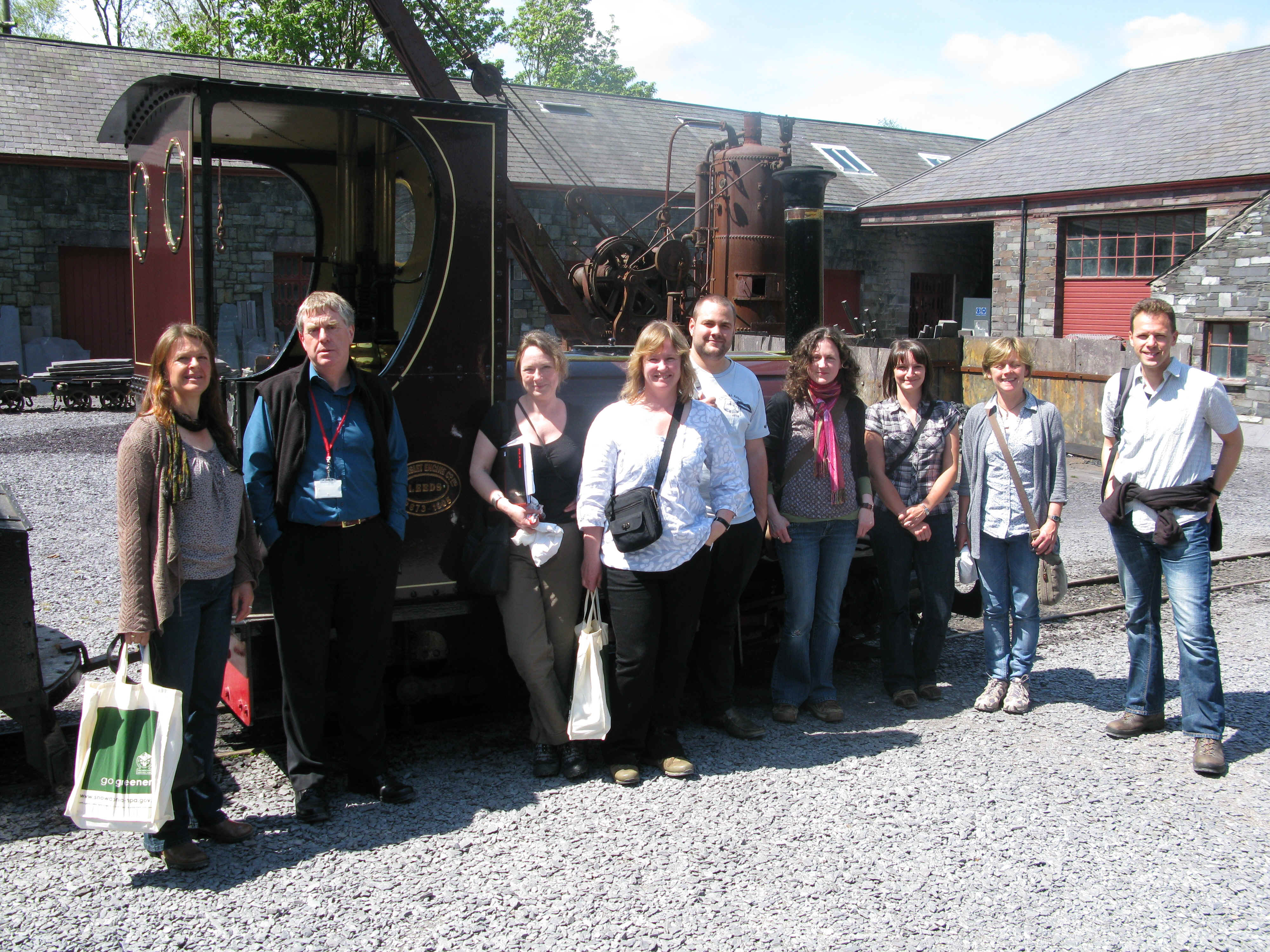 Baekdubaegan Forest Sanctuary and Climate Change Discovery Center KOREA (part of the National Arboretum/National Forest Service System) Interpretive Plan. JVA has been part of a Korean planning team, with Doha Engineering Co as the prime contractor and including Dr. Ju-Hee Lee, President of the Korea Institute of Forest Recreation and Professor at Deagu University, to help develop the interpretive/education plan for the sanctuary/Discovery Center. The project begin in January 2010 and Phase I of the plan continued through April. Phase II of the planning project will begin in 2011.. The photos below illustrates part of the huge site that will be part of the Sanctuary. Baekdubaegan is a large mountain range traveling through North and South Korea. This project protects a "slice" of this special ecosystem. The photo below shows part of our project area, which includes a 200 acre "visitor contact" area where the Discovery Center will be located as well as trail heads and other services.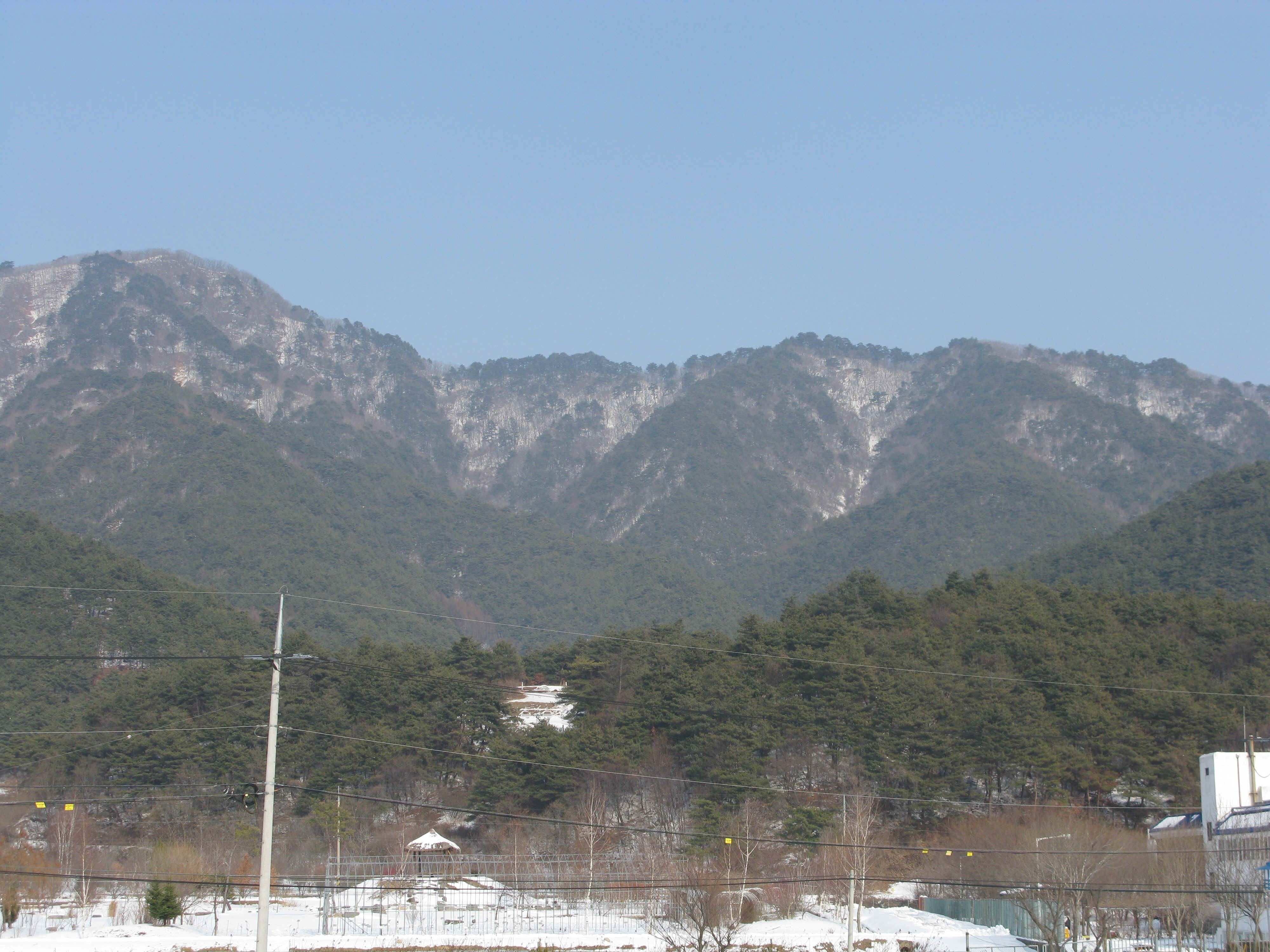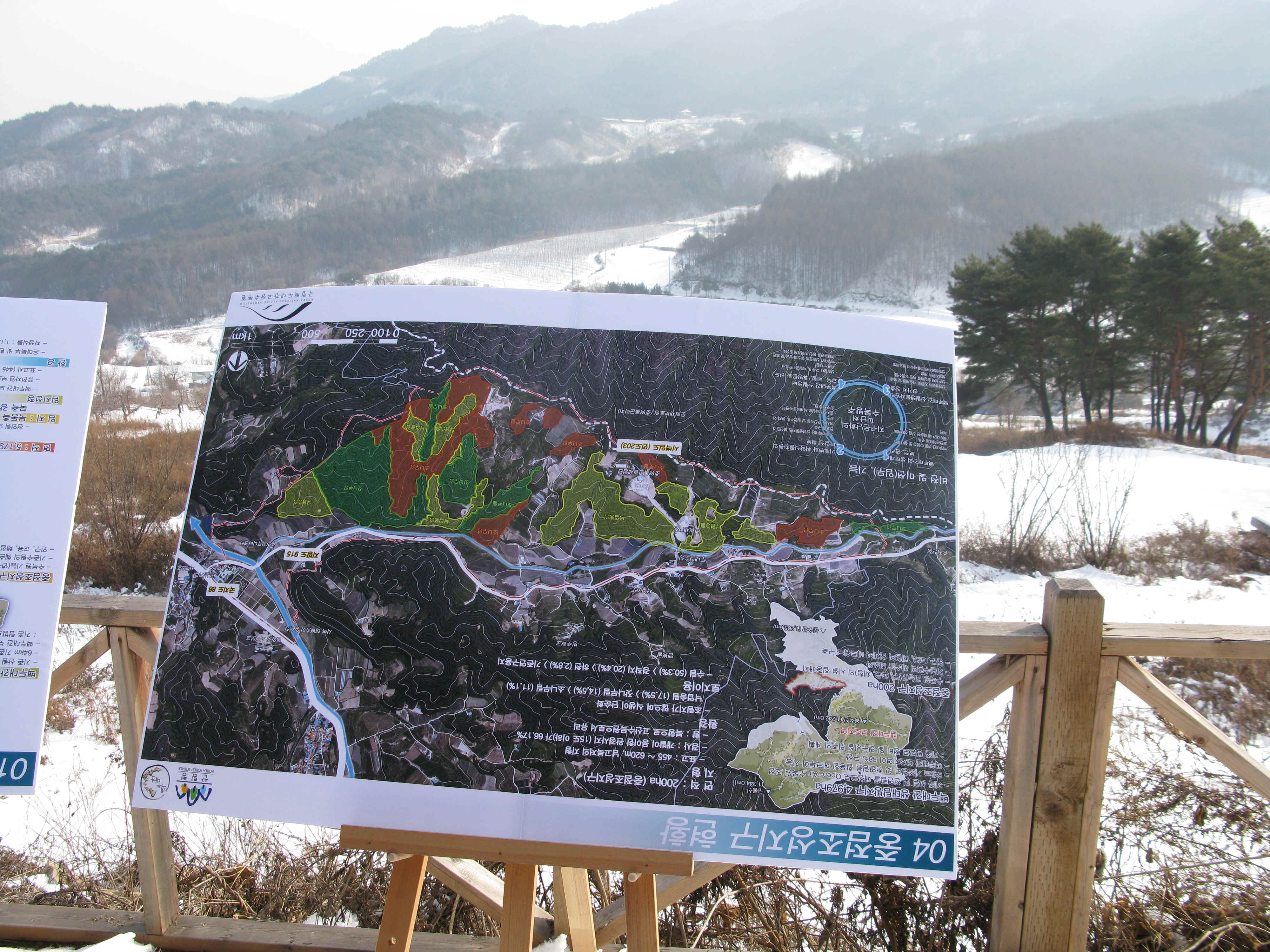 Some of the course participants working on interpretive panel drafts (left) and our class photo (right) at the Welsh National Slate Mine Museum where they did a media interpretive critique.

Bangor Historical Society/Architecture + Design. JVA, subcontracting with Architecture + Design and Teresa Goforth, was asked to develop a interpretive planning workshop and museum exhibition and development consultation for the Bangor Historical Society, located in Bangor, Michigan. The consultation services were carried out in February, 2010. You can learn more about the Bangor Historical Society at: http://www.bangormihistory.com . You can learn more about Architecture + Design at their web site: http://www.aplusd.biz.
Nova Scotia Department of Natural Resources and NS Tourism, Culture and Heritage. JVA had sub-contracted to Form:Media, a premier Nova Scotia Consulting firm, to assist in the development of a Mi'Kmaq Interpretive Programming Interpretive Plan, for the Provance of Nova Scotia. This first phase of the project inventoried the wealth of MiKnaq First Nation stories in the Province, and how they might be interpreted in NS Provincial Parks and other heritage sites. A planning session determined the main interpetive theme, sub-themes, objectives, media and services development needs, phasing strategies and budgets, and more (below photos). You can visit Form:Media at their web site: http://www.form-media.ca.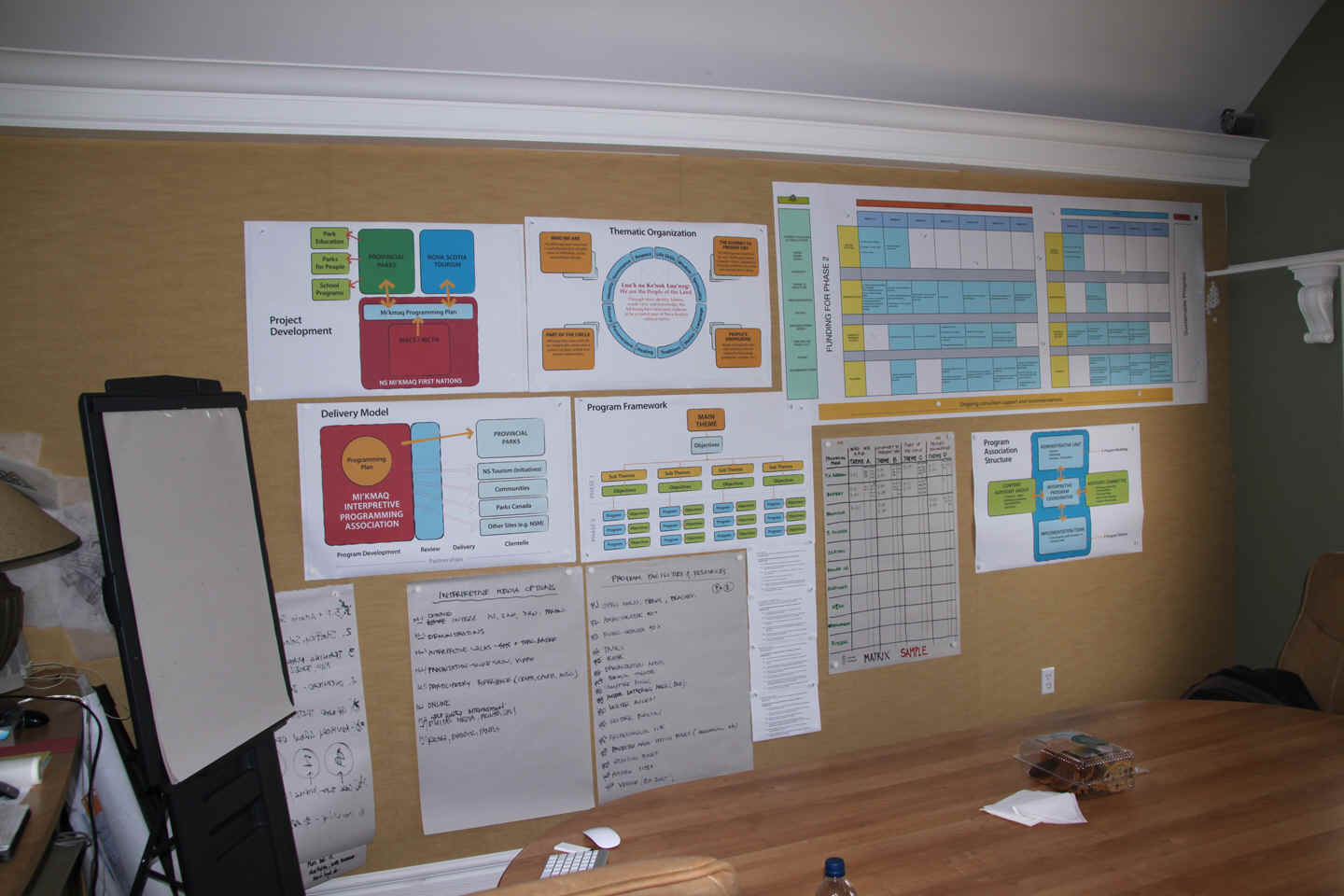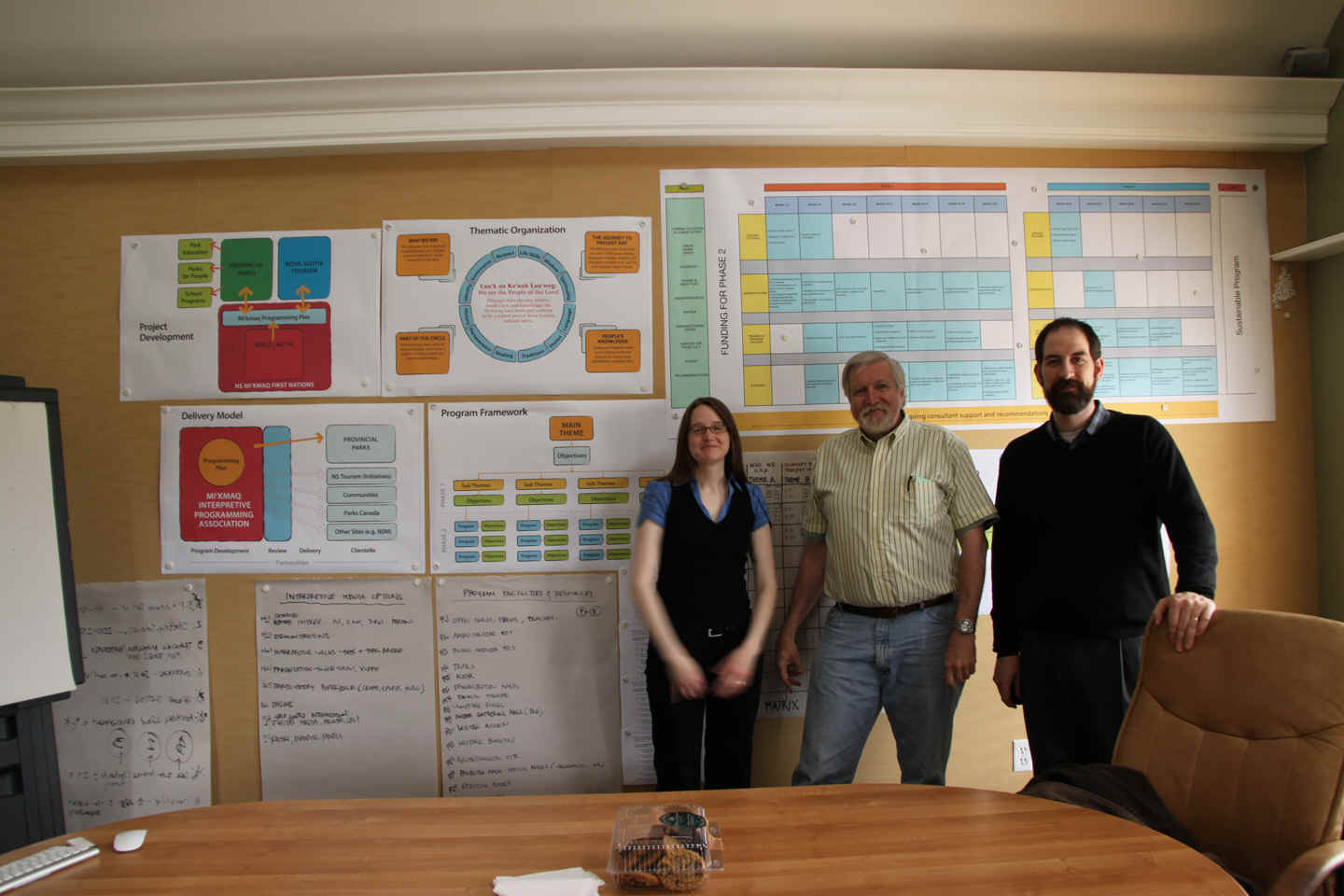 Our summary wall (left) and JV and Form Media team. We presented the project draft summary to the prime clients earlier that day.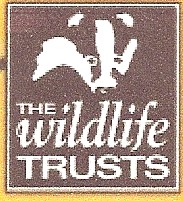 The Wildlife Trust for Bedfordshire, Cambrideshire, Northamptonshire and Petersbrough, Cambridge, UK. JVA had been asked to conduct a 4-day interpretive training course focusing on future development of interpretive panels and other audio media for The Great Fen, as part of its Access and Interpretation Plan The Great Fen is about 17 square miles of peat farmland that will be restored to Feb habitat. A new Interpretive Center, programs, trails and more are part of the master plan. Training segments included: self-guiding media, guided tours, schools programs, themed events and interpretation media for the web and outreach. The training course was presented in January, 2010. Upon completion of the course, JVA and our UK office HDC

(http://www.heritagedestination.com) were asked to continue working with the Trust to develop several new interpretive panels for preserve locatons within the Great Fen. To learn more about this client you are invited to visit their web sites: http://www.wildlifebcnp.org and http://www.greatfen.org.uk. Here are a few photos of the diversity of The Great Fen.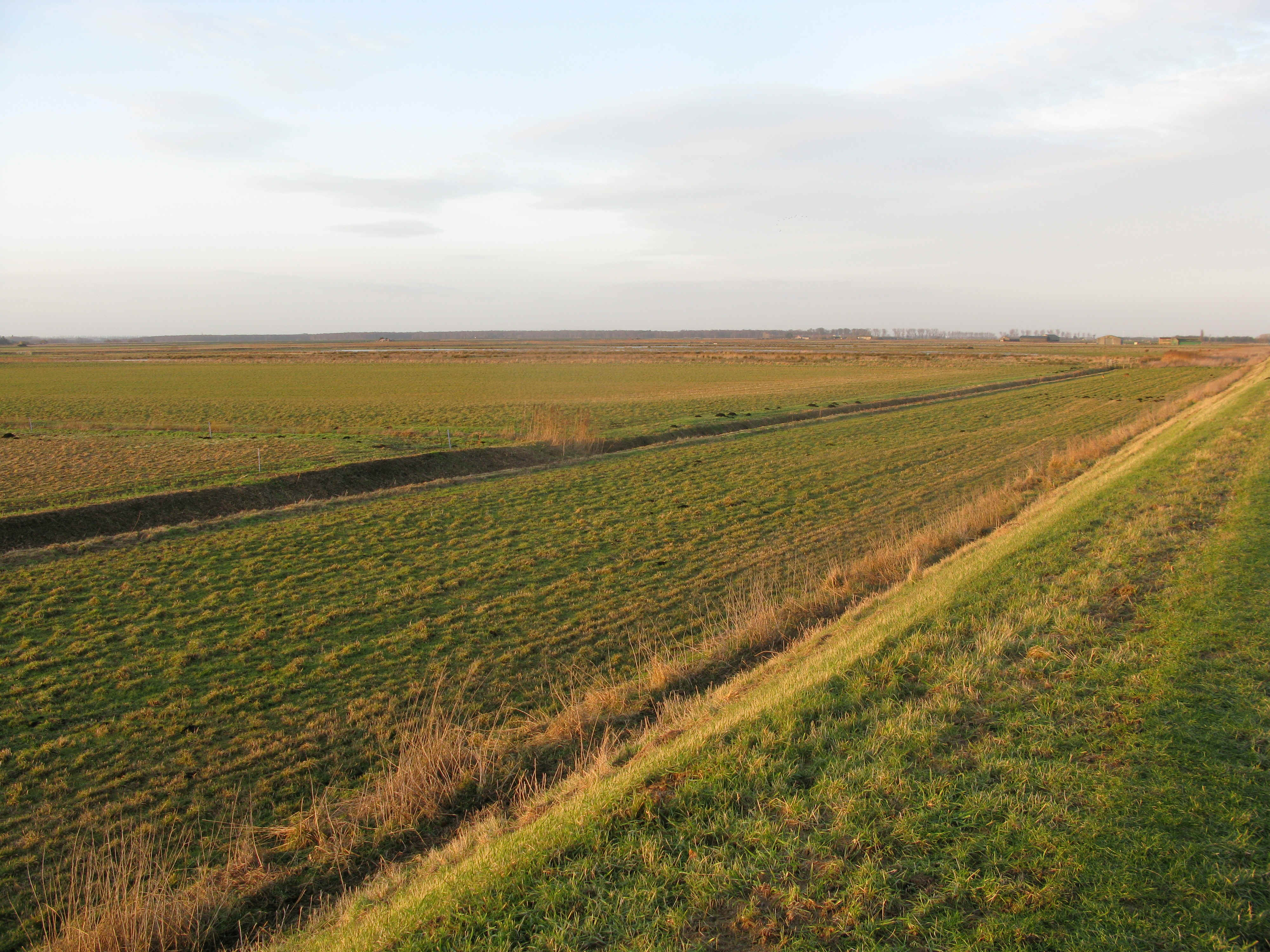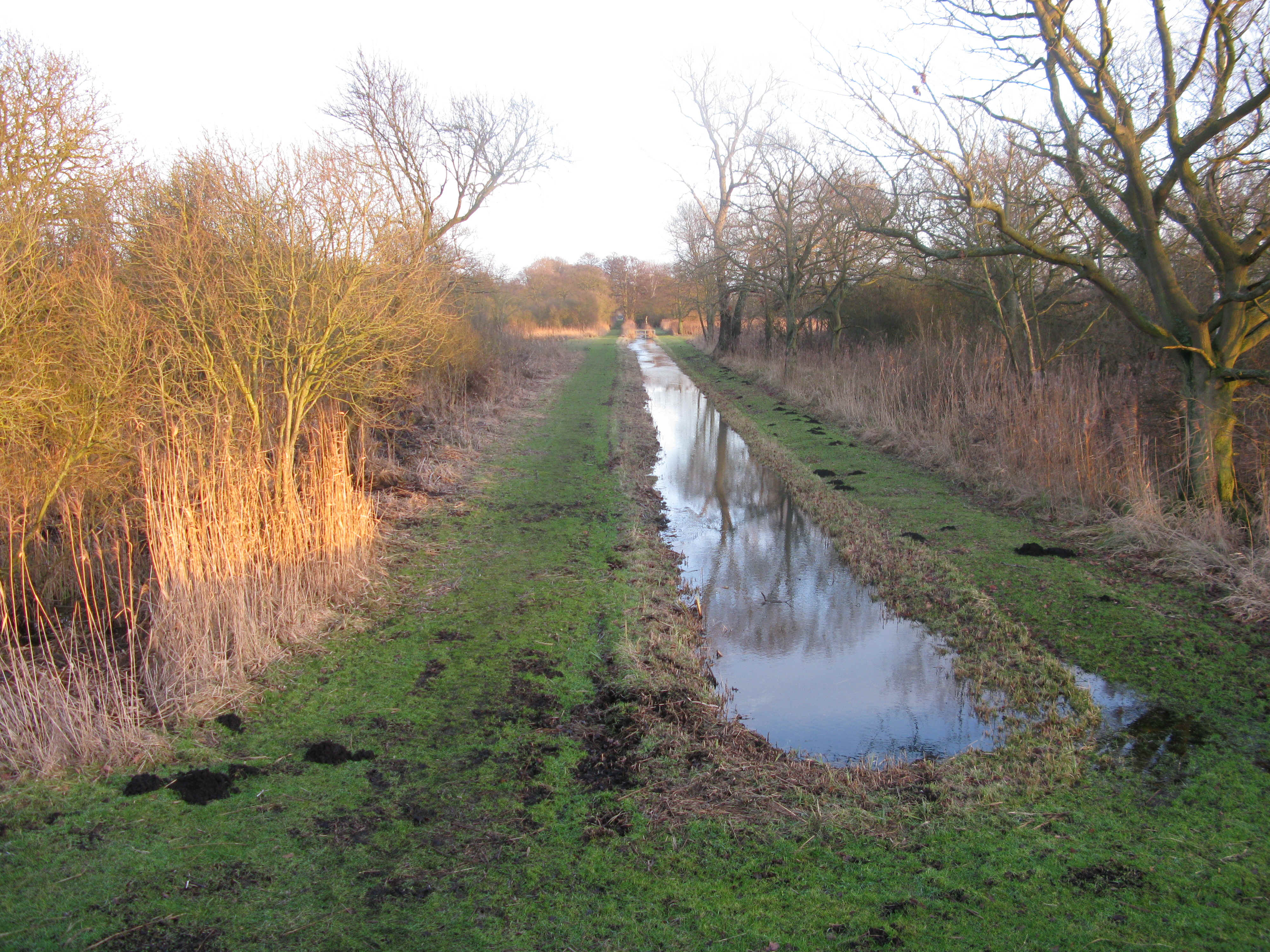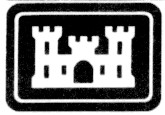 US Army Corps of Engineers - Advanced Interpretation Course for Project (Park) Managers. JVA was awarded the contract to develop a new interpretive training course for Corps of Engineer Project Managers and management level staff. This course is now the next advanced level course from our introductory Interpretive Services Course we currently teach for the COE twice a year at the Huntsville, AL Tom Bevill Training Center. The first course will be offered in June, 2010 the week after our introductury course at the Huntsville location. The contract calls for developing a new 4-day training lesson plan, course manual, schedule of instruction, course resource CD, new powerpoint presentations and related field trip logistics for on-site learning experiences in interpretive planning.