Does it Work? Did they LEARN?
It's one thing to plan and design interpretive media or services, and another to have them successfully accomplish their objectives! That's where the role of evaluation comes in. Does it work? Did they Learn?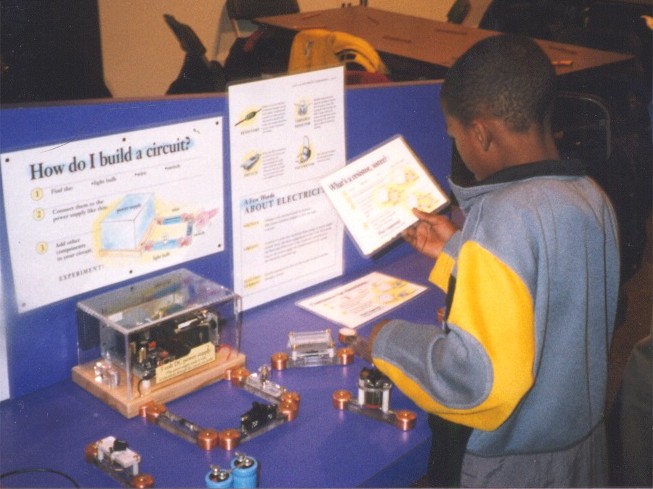 At JVA we provide a whole range of interpretive and heritage tourism evaluation services including:
- Interpretive media and services objective or "outcomes" planning.
- Evaluation training programs for staff (to conduct in-house evaluations themselves).
- Questionnaire development and pre-testing.
- Pre and post test questionnaire development and evaluation management.
- Observational studies.
- Secret visitor experience evaluations.
- Interview evaluation strategies.
- Long term and short term evaluation programs.
- Complete evaluation program development, management, implementation and data analysis.
If you want to know if your interpretive/heritage tourism site is successful in communicating with your visitors, we can find out for you!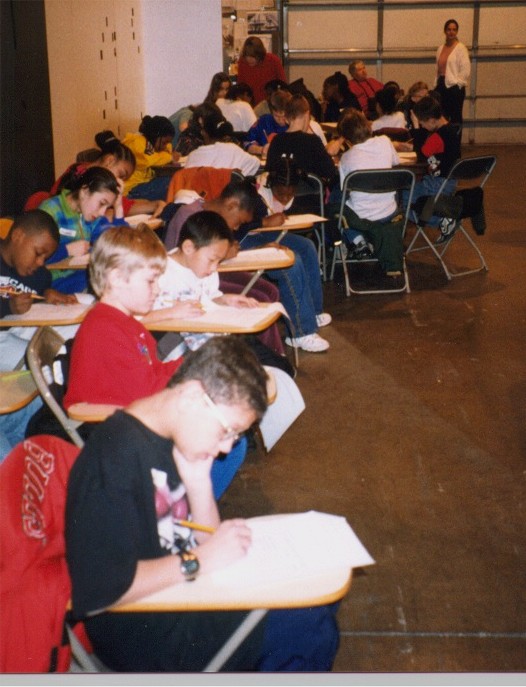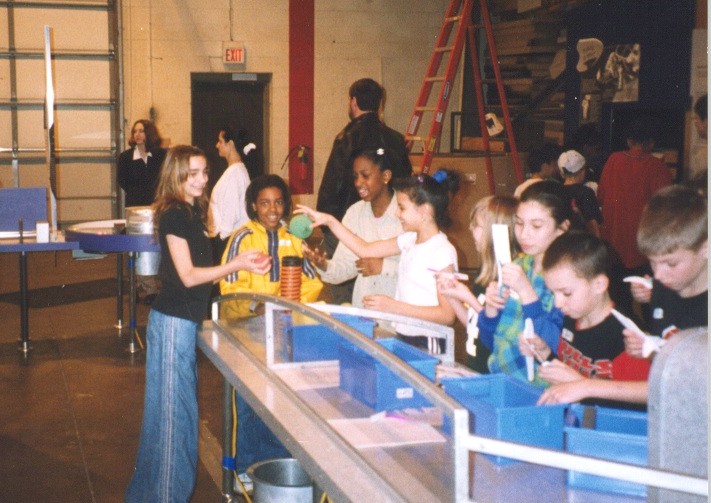 Pre/post testing for exhibit communication effectiveness, (Derse Exhibits-Kirby Science Center Exhibit Project) top left photo, and observational evaluations (top right photo).
Projects
Some of our recent clients/evaluation projects have included: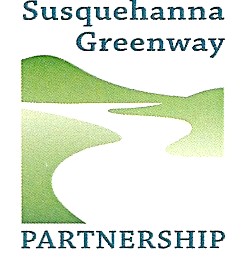 Orientation/Interpretive Panel Evaluation Research. Under a seperate contract, JVA has been asked to do an evaluation of Greenway Orientation Panels (and other interpretive media) located at Greenway/PA Boat Launch Sites. The study including observational studies as well as asking randomly selected visitors to fill out a short questionnaire about the panels design and content. The project will end in October 2008.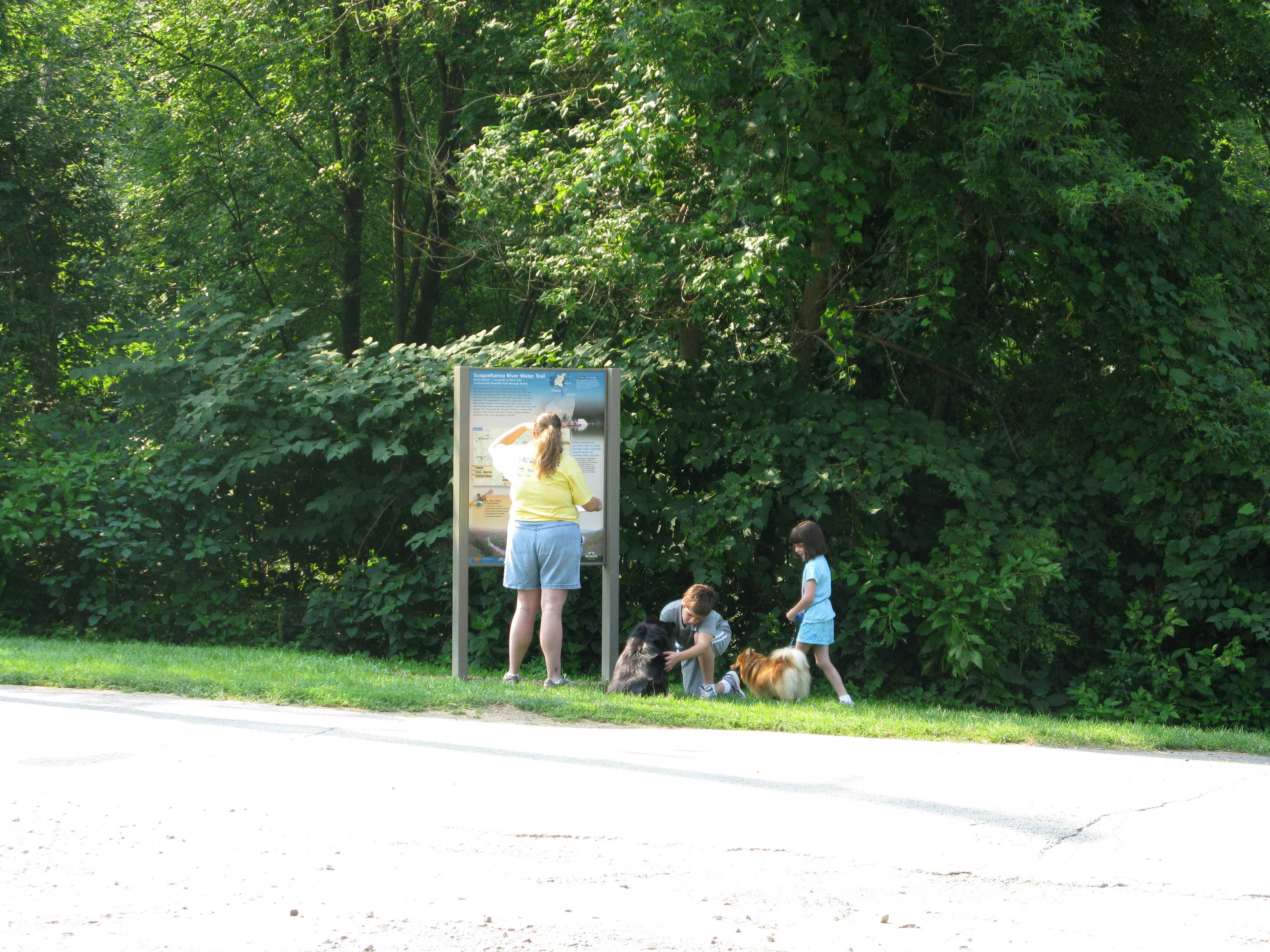 Derse Exhibits/Kirby Science Museum( Sioux Falls, South Dakota). Full range of exhibit evaluation services (pre-post testing, observational studies and interviews). Click here to access an article on the results of this evaluation project, published in "Interpret Scotland Journal".
Impression 5 Science Museum (Lansing, MI). Interpretive Exhibit Planning and pre-post testing of interpretive effectiveness of the new "Heart Works" exhibition.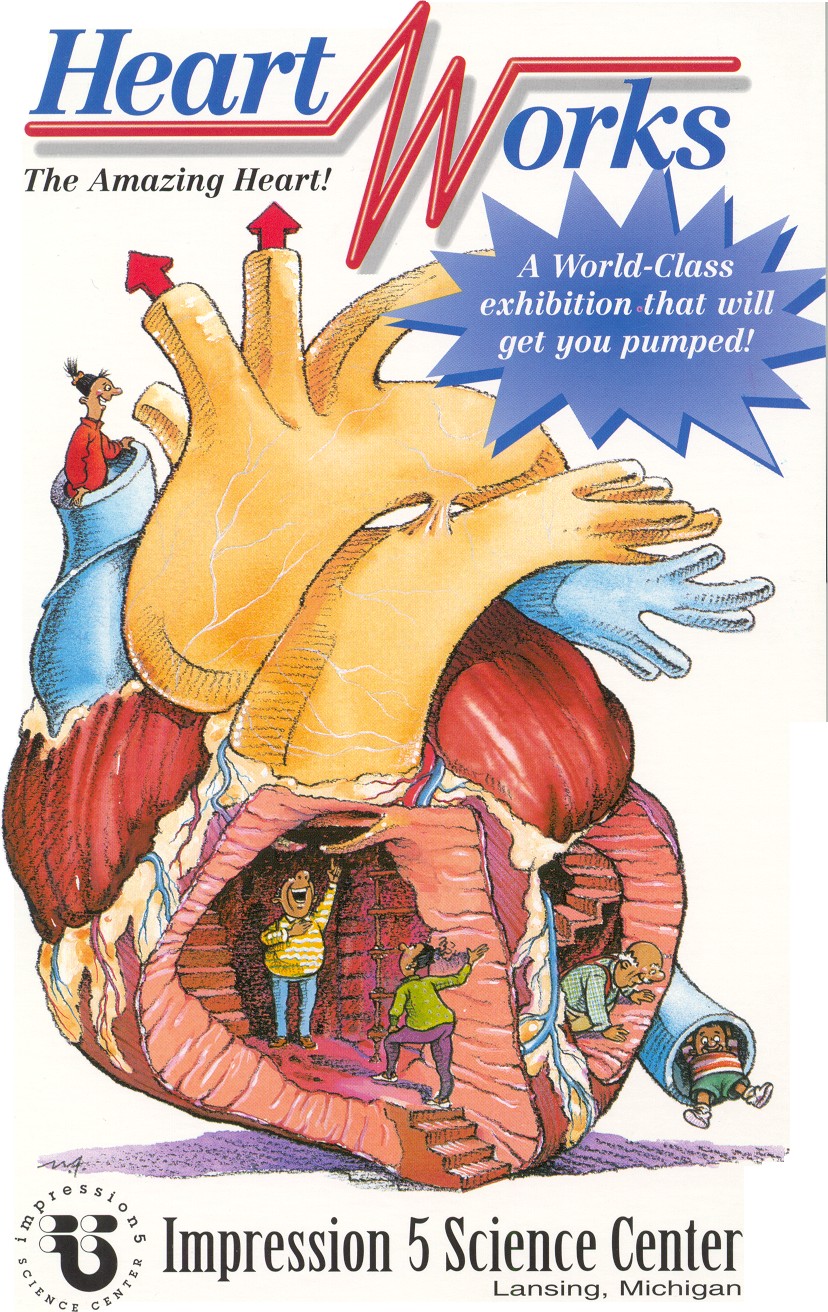 US Army Corps of Engineers. Developed a visitor center exhibit evaluation strategy for "National" use for all COE visitor centers.
Milwaukee Zoo. Evaluation training session - evaluation of the zoo Avery/interpretive exhibits.
Scottish Natural Heritage, Perth, Scotland. Interpretive training courses in interpretive exhibit, program and services evaluation.
Scottish Natural Heritage. Critique of the new exhibits in the Loch Lomond Shores and Glenncoe Visitor Centers.
The National Trust of England, Wales and Northern Ireland. Interpretive workshop on questionnaire design and survey research. Critique of numerous NT properties.
After the evaluation - then what?
We can tell you if your interpretive program, exhibit, or site is or is not effectively accomplishing your objectives. If they aren't - THEN WHAT? With JVA's 27 years of experience in interpretation and heritage tourism, we can also tell you what to do to improve your communication effectiveness. From Label writing to visual presentations, to learning theories - we have all the tools to help you make your interpretive programs, services or media maximize their communication effectiveness!
Check out our recent/current clients listing for a complete overview of projects.
If you have any questions about our full range of evaluation services for interpretive and heritage tourism sites and services, please feel free to contact me at: jvainterp@aol.com.
Our Product is YOUR Success!